Sculptor
JENK Laurence
Laurence Jenk is a French self-taught artist. She started to create her own pieces in the mid-'90s.

She is known for her bright-colored sculptures of large-scale candies in several materials, such as bronze, plexiglass, and marble.

The use of candy is a language for the artist. Her work reflects our society and its cultural aspects. The candy is simple and universal.

Laurence Jenk is a free artist and she conducts her research developing her themes and enriching a repertoire of shapes.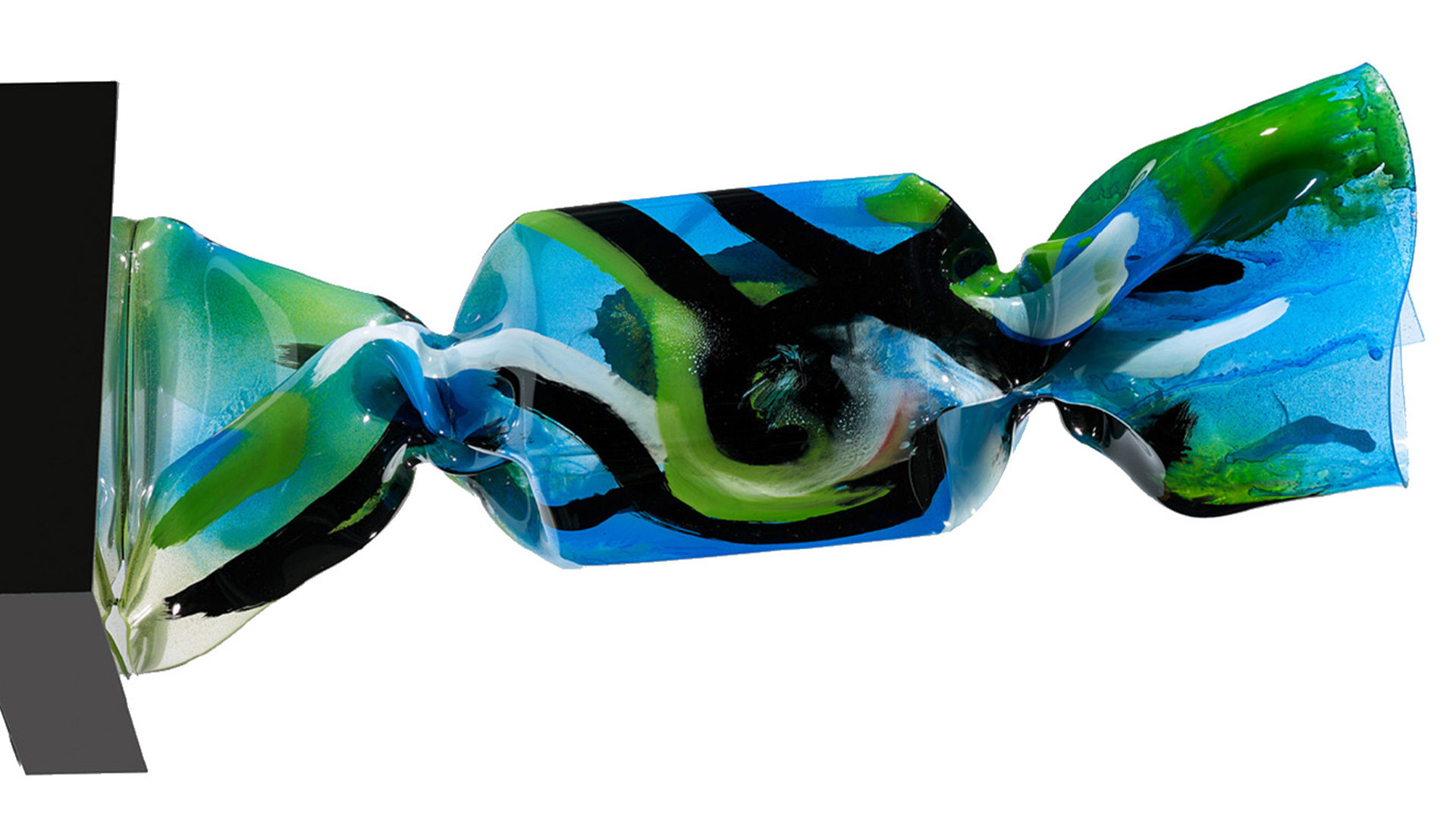 Signature
Wrapping Candy
Making art for her was cathartic, helping to exorcise demons from her past. 

Her candies sculptures are unique in the techniques used, with the wrapping and twisting methods. The artist declines this universal symbol in several materials.

The candy can be perceived as a symbol of sweetness but also as something strong, a representation of twists, resistance, and entanglement. 
Laurence Jenkell's recent explorations open up unprecedented possibilities: she has indeed undertaken, like a Rodin, to invest in the potential of the displacement of a model in a matrix, by transposing its "wrappings", fundamental expressions of Plexiglas , in other materials emblematic of the history of sculpture. In doing so, she experiences its validity, so to speak: born from the specific possibilities of a given material, plexiglass, are its forms endowed with autonomous aesthetic potentials?
Stéphane Corréard