Poster Artist
Laurent Durrey
Laurent Durrey is a poster artist born in 1967 in Bordeaux, France.
He travels the whole world in search of new posters, which he selects, fragments and lacerates, thus obtaining a multitude of pigments. From these bridles that he collects, he composes his paintings.

He defines himself as a new realist, creating from the existing. He composes, decomposes, glues, takes off topical posters and thus continues the research of the "new poster realists" of the 1950s and 60s.

Laurent Durrey immersed himself in the place, starting by "collecting" the posters pasted on the surrounding walls. His art consist of combining a lived or imagined event, with these posters and all that they reflect of these places. A new story emerges from this marriage ans represents the common thread in the development of his canvas.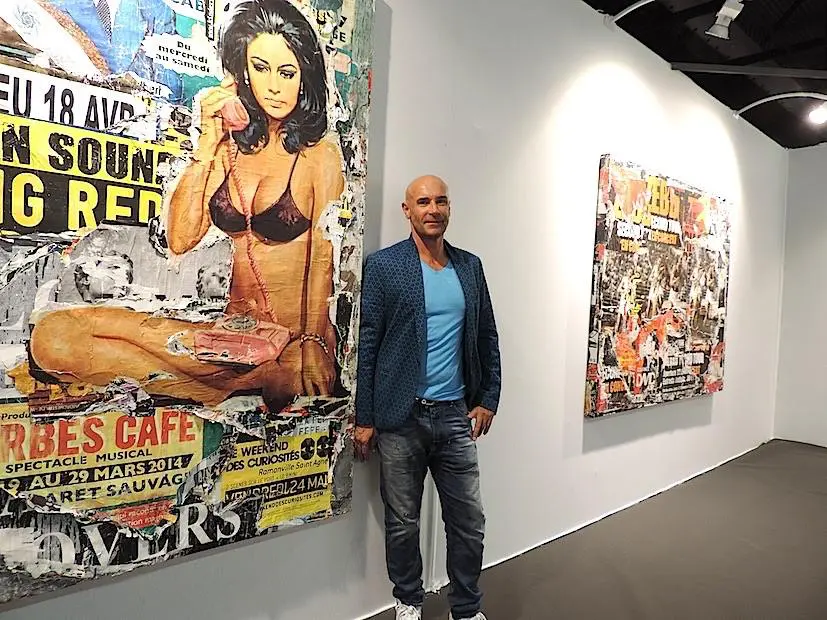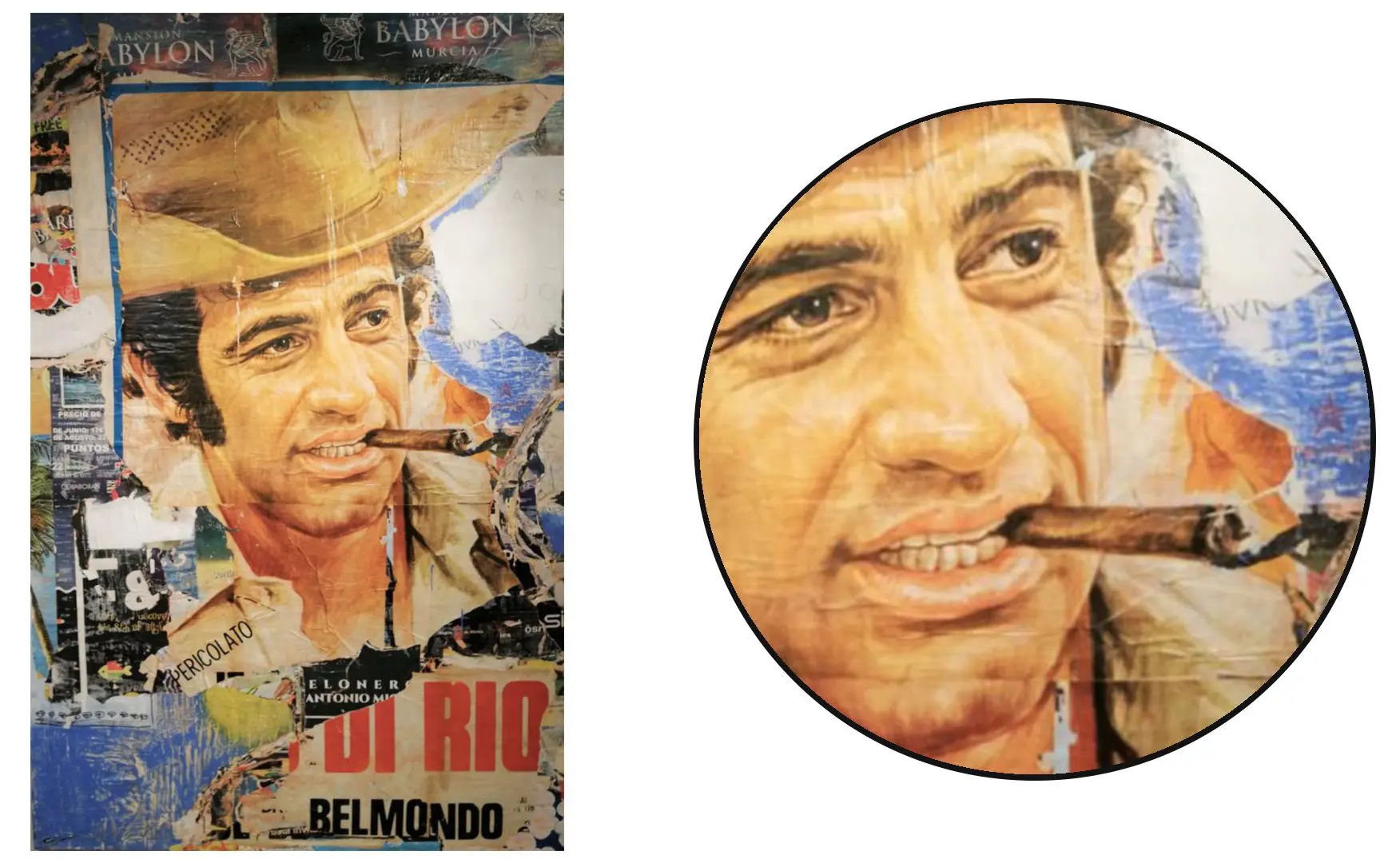 Artistic vision
The streets; a global culture
He transcribes his vision of the street through his works. With these fragments and lacerations of paper, he "intimidates" the subjects of the public domain and thus integrates them into our interior.
The face, a figurative element, is the central point on which the composition of his work is based.

Laurent Durrey's work thus mixes images of the street, Hollywood icons and the world of entertainment, local specialties and others. All belonging to this common and globalized culture that surrounds us and makes us reflect on our own sensory experiences.
My workshop is an organized bazaar.
My paintings too.
Laurent Durrey