Sculptor
HERENDA Mirsad
Mirsad Herenda is a post-war and contemporary Bosnian artist born in 1967. 

He is the sixth son of a peasant family in a small mountain village in Bosnia. He grew up in preserve Nature and in contact with animals from the forest.

He was confronted with the destruction of nature during wars fought in the former Yugoslavia. He became deeply marked by how fragile life is. His artworks are interpreted as reactions to the devastation processes of the experiences he had during the war. 

He enrolled at the Academy of Fine Arts in Sarajevo in 1996 and then in Bremen. His sculptures are exhibited in Europe, as in Germany, Italy and France.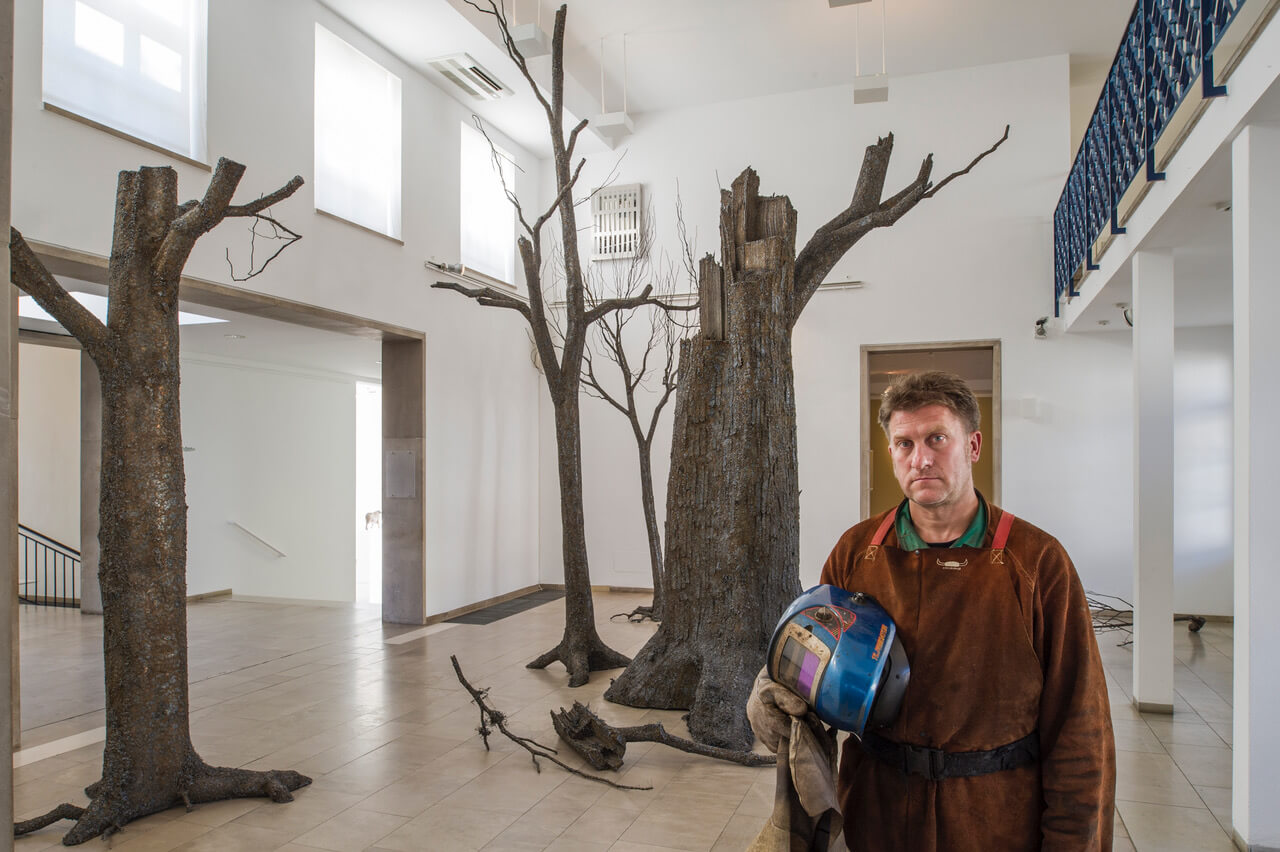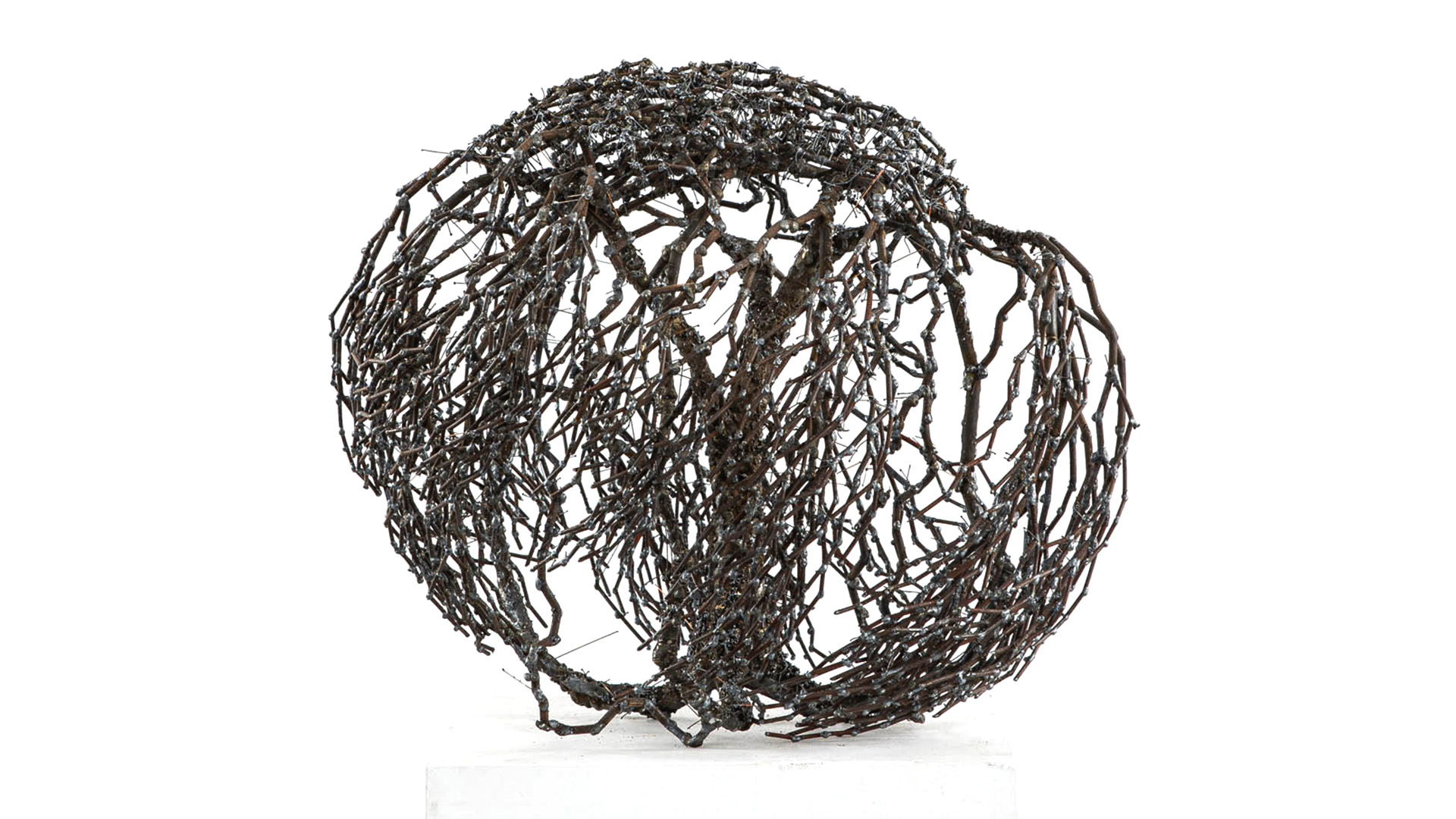 2019
Round Tree Of Life
48 x 58 x 58 cm
Steel wire
Unique piece

With his sculptures, he evokes highly poetic atmospheres, in which the simultaneity of nature, vulnerability and cruelty emerge: fine moss and steel lichens, the dramatic moment of a fleeing goat, a blowing wind gently on the sheets of molten metal. 

Mirsad Herenda's artworks evoke poetic atmospheres, in which vulnerability and cruelty emerge. His pieces are detailed with fine moss, steel lichens as give the impression that wind is blowing gently on the metal. 
Herenda's sculptures are monuments, not only because of their sometimes imposing size, but because they reflect the fragility of people through the twist of metal.
Domenico Maria Papa