Painter
AL-ASWADI Nasser
Nasser Al Aswadi is an artist born in 1978 in Yemen. He studied architecture and then dedicated his life to be a painter.

His first exhibition took place in 2001. The artist has been sharing his life between Yemen and France since 2008.

Calligraphy is a way for Al Aswadi to express his inner world without reference to a specific language. He uses Arabic letters, words, and forms from religion and musical sources. The wide variety of styles nourish the artist's creativity.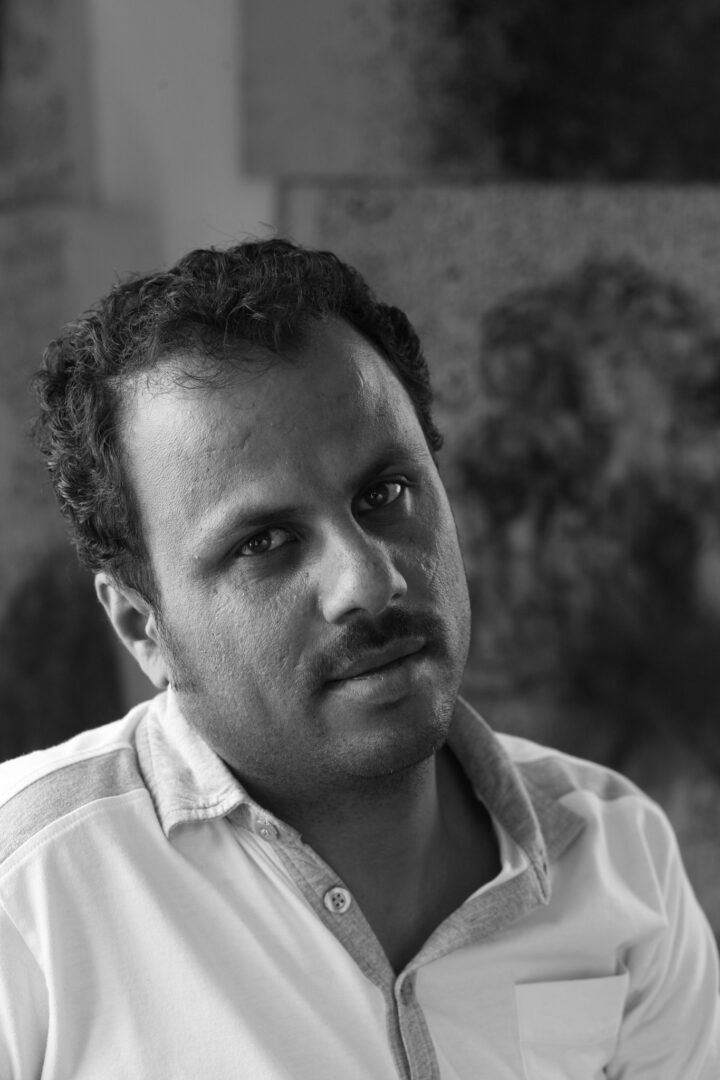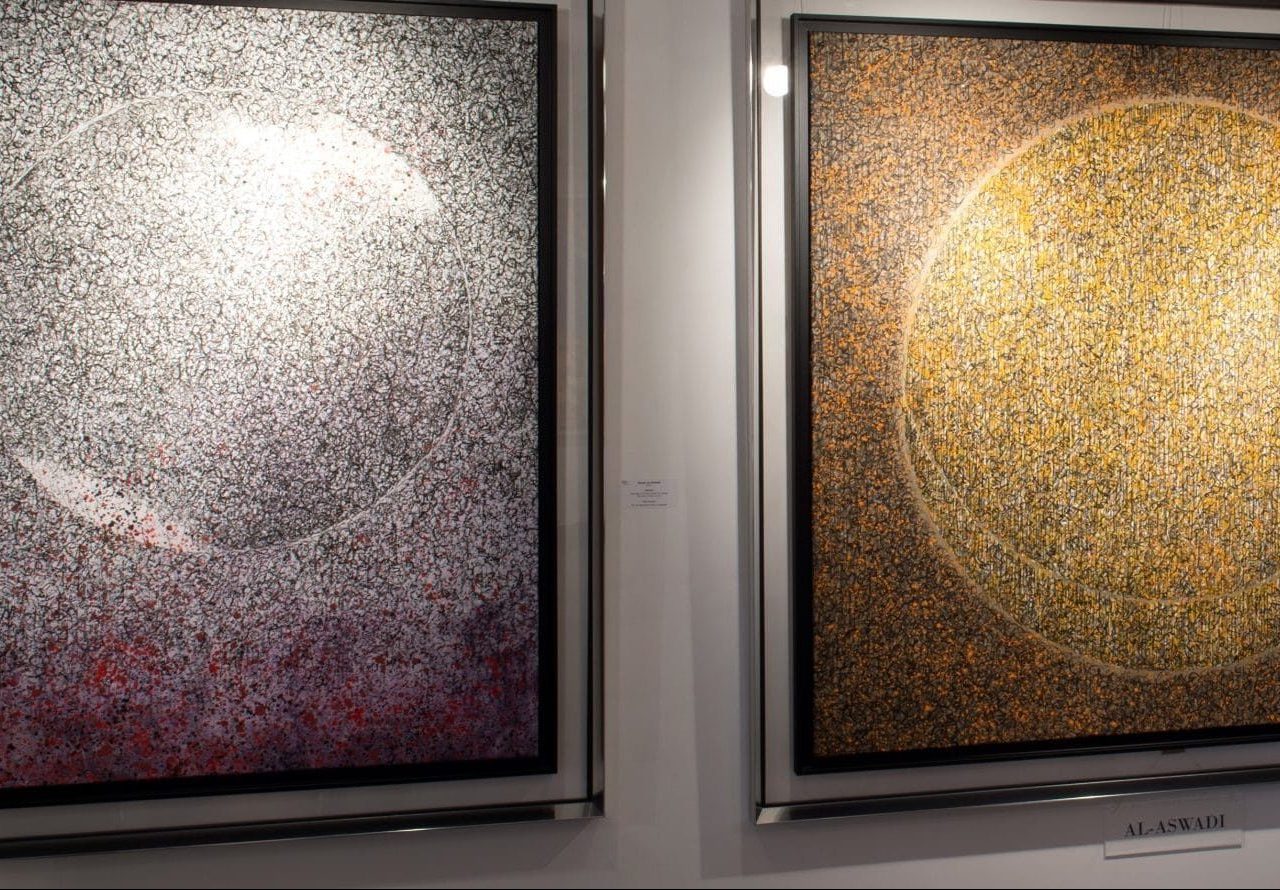 Artistic vision
An escaping out of time
Al Aswadi has been inspired by architecture, rural landscapes, and public crowds on the streets. Each artwork is unique as the artist chose a specific writing style as a way to translate his emotions and passion into his artistic creations.

The painter doesn't draw in straight or horizontal lines but chooses to write identical words, tangled and stacked separately. The words seem to be lost in the space of the painting. His colors palette refers to the mountain ranges of Yemen, to the sand, and to the ink.

Al Aswidi has his own style, having experienced the different styles of Arabic writing to create a language of his own. His art is abstract and brings blessing and light with the words selected. Writing is at the core of his artistic practice and strays the normal usage of the words to enable others to enter a world with a strong visual language. His art celebrates our present in a cosmic song where space, time, and poetry combine.
I borrow from the parchments buried in every house, in every door, in every piece of furniture of Yemen to bring them to the light and to the contemporary eye.
Nasser Al-Aswadi