Kinetic artist
Nathalie Cohen
Nathalie Cohen was born in Casablanca, Morocco, in 1970. After leaving the company she had headed for fifteen years, she decides to devote herself exclusively to her first passion: art, and more precisely kinetic art. .

Kinetic art sets itself apart from other movements by redefining the rules of spatial, temporal and dynamic physics. Subjugated by this art of movement, and thanks to a meticulous, geometric and mathematical technique, Nathalie Cohen creates a captivating work characterized by visual superposition games where hardness, depth and movement merge toghether.

The eclectic ensemble of her compositions draws a puzzling course. These works with explosive colors invite us to dive into a complex and astonishing universe, that of the third dimension.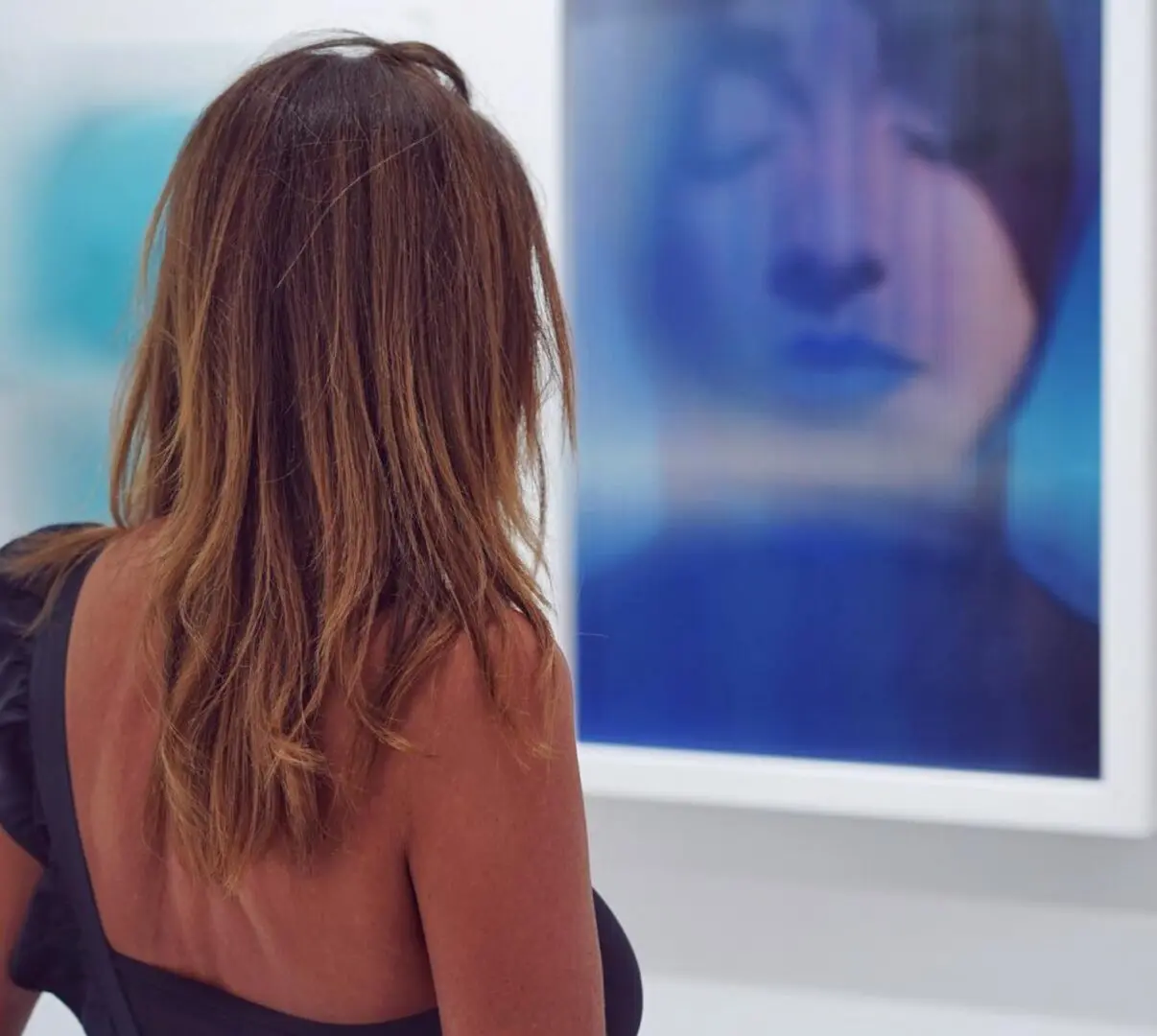 Signature
The Universe in motion
Speaking of Nathalie Cohen's medium, her strikingly designed works of art make use of acidic compound methacrylate, which is characterized by its viscosity and transparency.

However, once past its unique method of creation, the collective of materials gives birth to a representation with explosive colors that invites us to dive into a complex and surprising multidimensional universe.
Always in search of new processes, it is above all with the aim of making us travel to a new dimension that Nathalie Cohen intends to build these visual effects.
Art In Eyes