Painter & Graffiti artist
Onemizer
Artist Onemizer was born in 1987 in the south of France.
He spends part of his childhood in Africa where he discovers his passion for art. A few years later, he returns to France and begins to familiarize himself with Parisian graffiti.

He sees graffiti everywhere, on the street, on the freeway and in the subway. He says the Paris metro is a museum in his eyes.

His meetings with many graffiti artists allows him to discover the evocative power of Street Art. He takes advantage of the wide vacant lots and the walls worn by time to refine his style and draw his inspiration from them.

The artist takes advantage of his collaboration with the Galerie Montmartre to try his hand at portraits and drawings. Reconnecting with his first love, Onemizer brilliantly mixes graffiti and image, thus creating a universe of his own.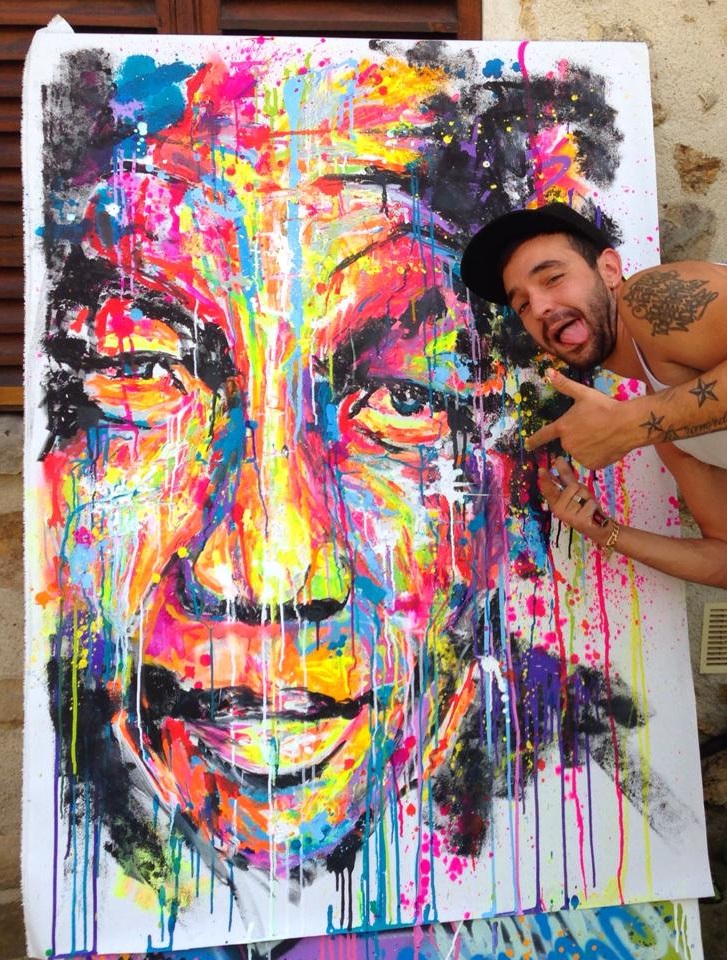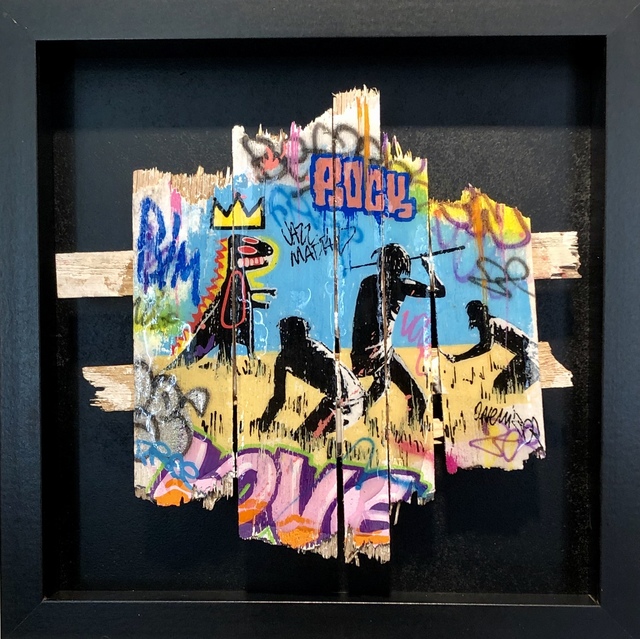 Signature
A visual experience
Onemizer begins by developing a large panel representing various artistic styles, on which he inevitably includes graffiti.

Among the different types of materials he uses: spray paint, stencils, drawings, posca, brushes, ink. With a wide variety of techniques, the artist is easily able to rejuvenate his art.

Besides his infatuation with graffiti, Onemizer draws heavily on famous pop art classics, such as Basquiat and Warhol; Onemizer admits he enjoys revisiting the portraits of people and objects marked by history.

It is the visual impact and the tremor of colors that make each work more iconic than the others.
I also like to divert collective memory, or my childhood memory, and bring it up to date. I love to bring back buried memories. If I can open the door of someone's mind, if only one person, I would be happy.
Cyril Valade, alias Onemizer, for Confidences d'Artistes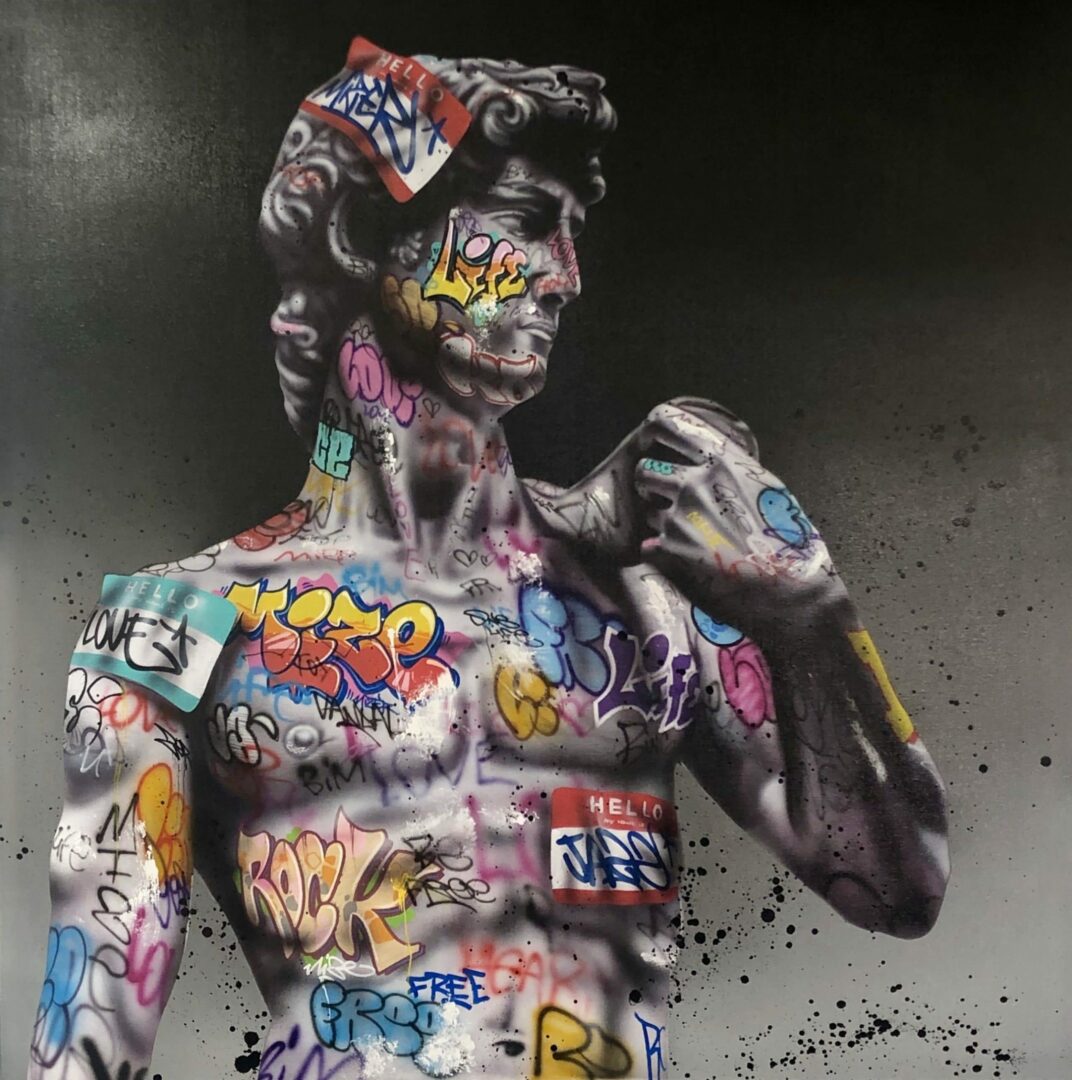 His dream
The street at home
Onemizer dreams that we no longer perceive as undesirable these writings, drawings, graffiti, in which he has found his greatest source of inspiration.

For him, the way people look at street graffiti hasn't really changed: "People love frescoes, it's true, but real black chrome graffiti is no more popular than before. For me, however, this is the very essence of graffiti. "

He wants them to be seen as an art form worth exhibiting in a gallery without complex and thus bringing the street home!