Sculptor
PONCHARAL Léa
Selftaught and passionate, Léa Poncharal is an artist in her own right who expresses and frees herself from her emotions through these creations. This intuitive liberation brings her works to life and allows viewers to enter the artist's imaginary universe.

Since childhood, Léa has made her imagination a refuge, an outlet, a strength but also a precious source of creativity that she has continued to develop to free herself from all obstacles. Through her sculptures and her paintings, the artist wishes to transmit to the spectators "effects of light".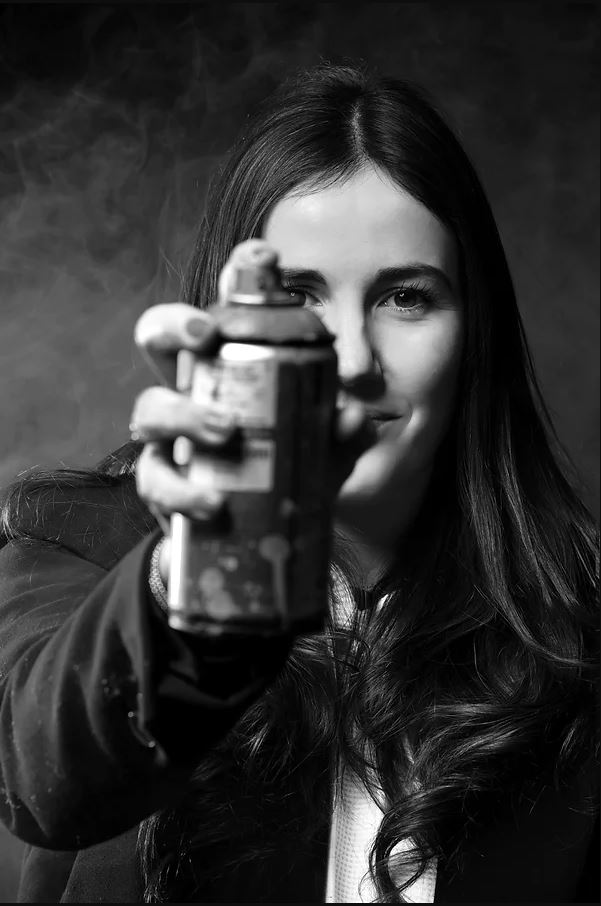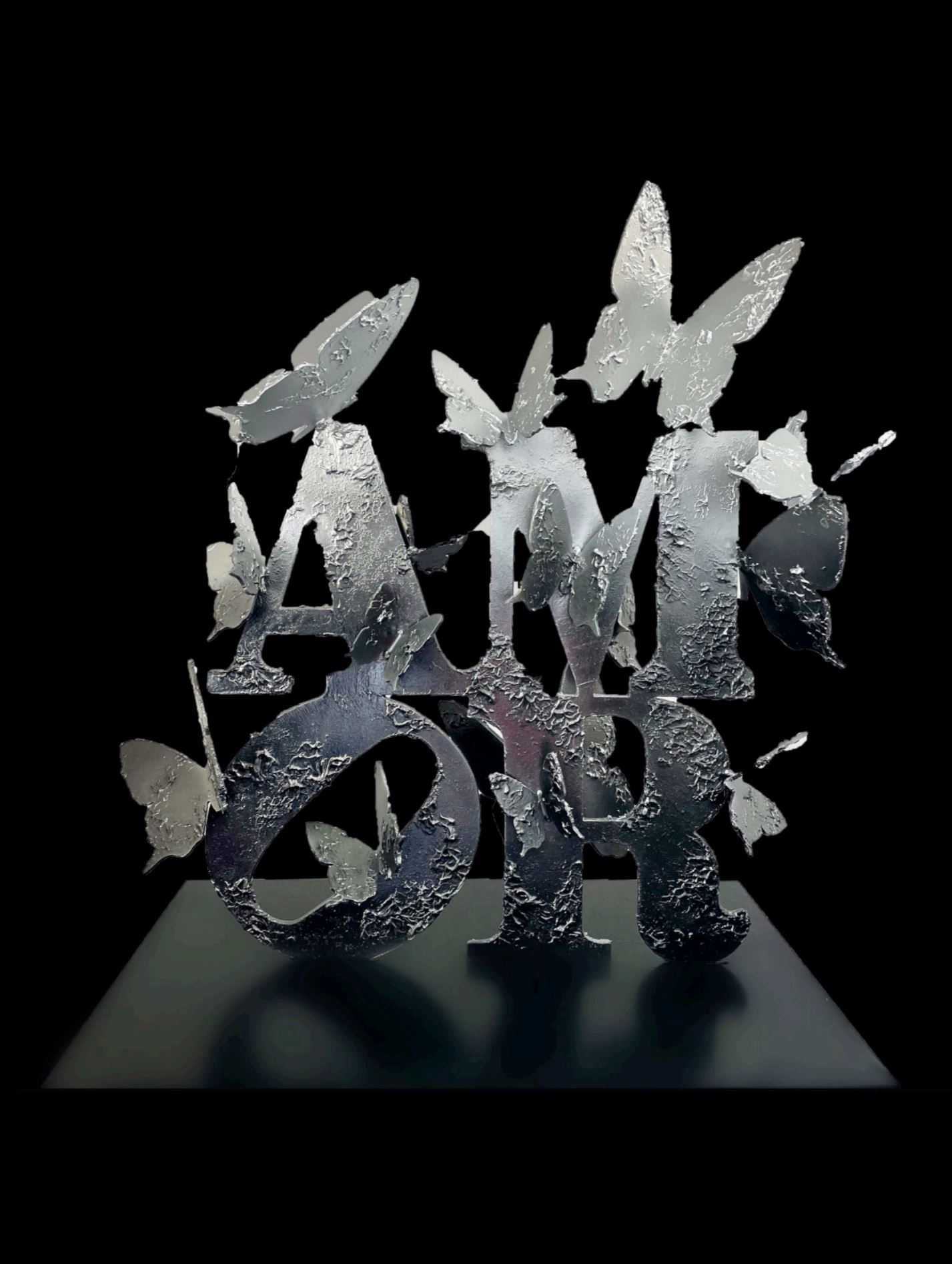 A weightless steel
Medium expression
Influenced by the Pope of Pop Art Andy Warhol, but also George Mathieu for the energy of her work and Jean Miotte for the movements linked to her abstraction, Léa Poncharal stands out with her use of steel.

Borrowing the mythical 'Love' motif from Robert Indiana, the artist suspends these sweet words in steel and butterflies. Technical mastery combined with extreme meticulousness then transform the metal into dreamlike creations of contemporary art.
It is by playing with my memories, my emotions, my inspirations and what I capture of beauty in everyday life that I give birth to colorful, contrasting, structured and powerful works, imprinted with depth and lightness.
Léa Poncharal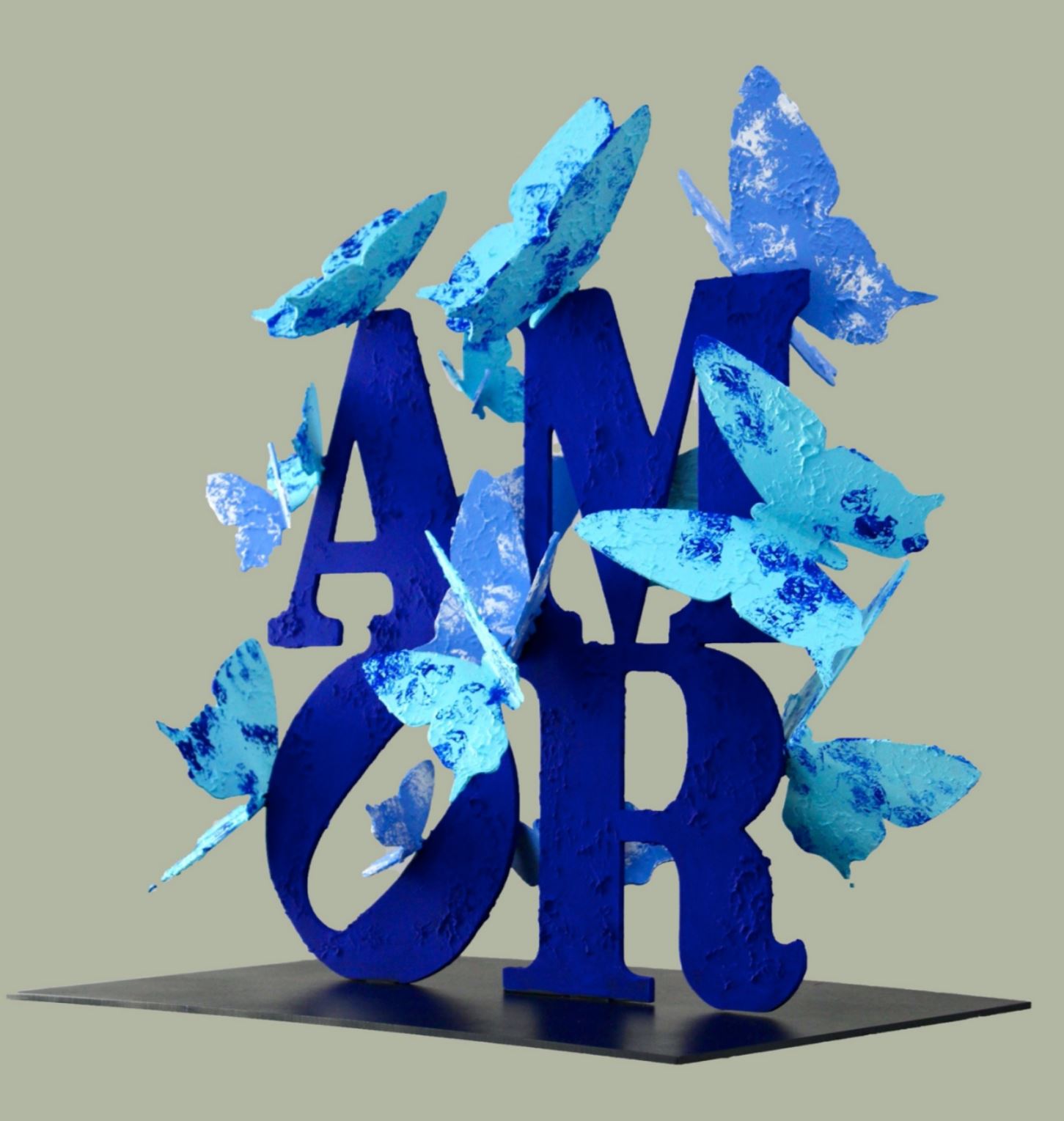 A free mind
Colour
Léa Poncharal's pieces are exhilarating and breathe a dialogue between the coldness of steel and the lightness of butterflies. These creatures participate in the discourse of the artist, whose creative process revolves around questions of freedom but also of evolution, of transformation. It is through bold colors that butterflies come to life.

Color is at the heart of the artist's thinking, using pigments to satisfy his need for escape. These colors release emotions, vibrations that soothe, attract or on the contrary repel. It is a real symbiosis between the flight of a butterfly and the freedom that love represents.
An exceptional collaboration
For the Galerie Montmartre, the artist has spread her wings and moved to Place du Tertre.
From this collaboration were born new pieces, with vibrant, tangy colors, which will touch your thirst for freedom.

Come and discover Léa Poncharal's pieces exclusively at the Galerie Montmartre!