Painter
SOKLAK
Soklak Elgata is a French artist born in 1977. He had his first visual chock while riding the subway in 1988. He practiced graffiti for the first time in 1995. The artist became passionate about the spray technique. He joined several art collectives and started to paint on vacant lots. 

Soklak started to practice on permanent surfaces and use canvases in 2002. Later on, he decided to incorporate this technique to graffiti art. 

He is inspired by artists such as Keith Haring, Arman, and Georges Mathieu. He developed his own style, with letters and colors, with semi-abstract calligraphy.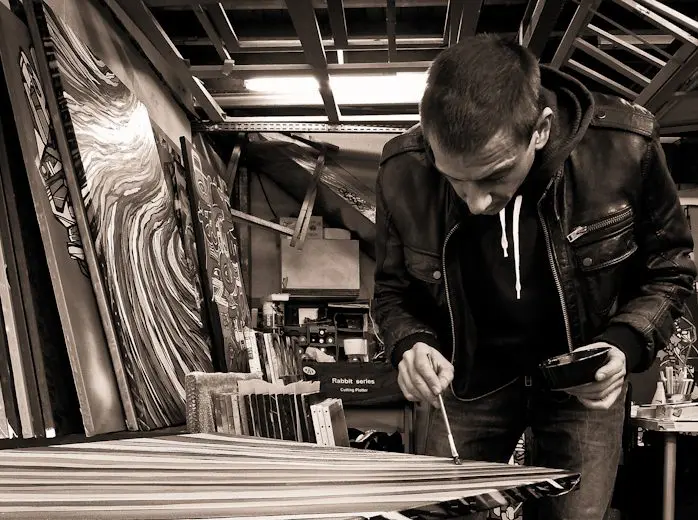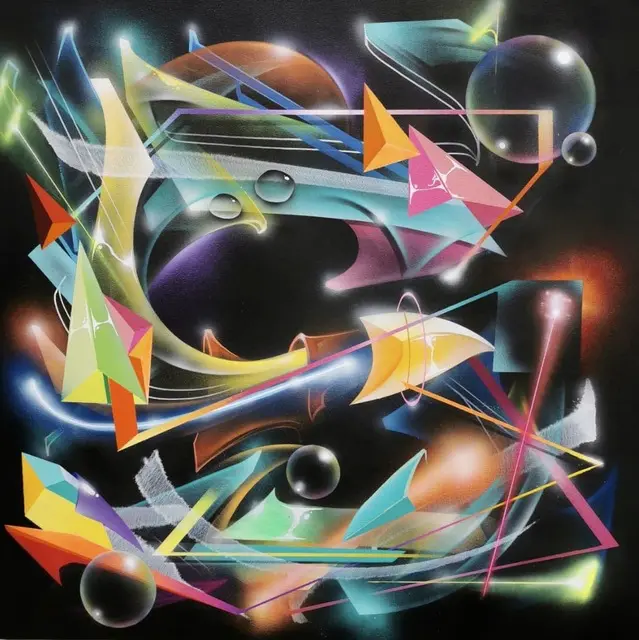 Artistic process
The stylization of graffiti
Soklak's inspirations are diverse. His work is geometrical and sometimes incorporates principles of cubism and futurism in a way to show the viewer his contemporary view.

The artist depicts several themes, but mostly the urban world and the calligraphy. He likes to play with colors and transparency to paint letters or words.

Soklak Elgata is part of the new generation of urban artists, willing to push the graffiti to evolve into a more artistic style and not only as a protest.
My sources of inspiration are varied, it's a mix of graffiti, pop art, and futurism.
I am constantly experimenting in order to bring my ideas to life. It can be through photography or sculpture, I don't really have a limit.
Soklak Elgato