Painter
Soklak
Contemporary artist Soklak Elgato was born in Paris in 1977.
It was in the Paris metro, in 1988, that he experienced his first "pictorial shock" when he discovered the graffiti that adorn the corridors and wagons.

He places his first tags in 1995 and quickly develops a passion for aerosol paint. He integrates several collectives, paints in many vacant lots and puts his signature wherever he sees fit.

His creative profusion pushes him to go beyond ephemeral street creations. During 2002, he paintes his first canvas. With several years of graffiti practice, he becomes o practice the art of calligraphy and decides to merge these more classic styles with "Graffiti Art".

Inspired by artists like Georges Mathieu, Arman or Keith Haring, he developes a protean style, marked by lettering and color, with calligraphy sometimes tending towards abstraction.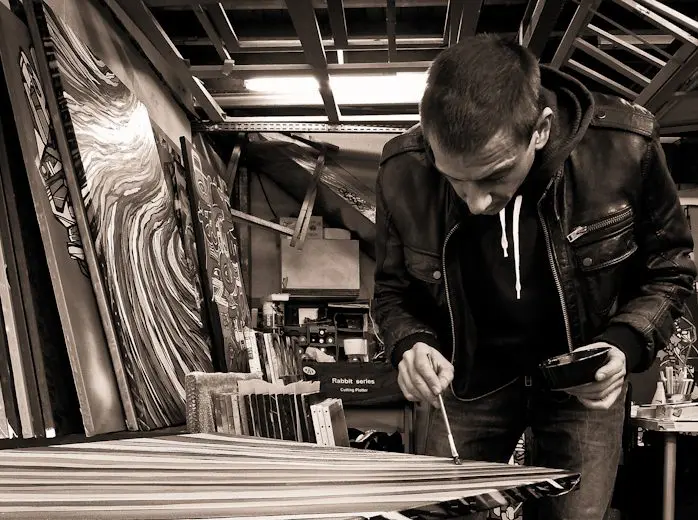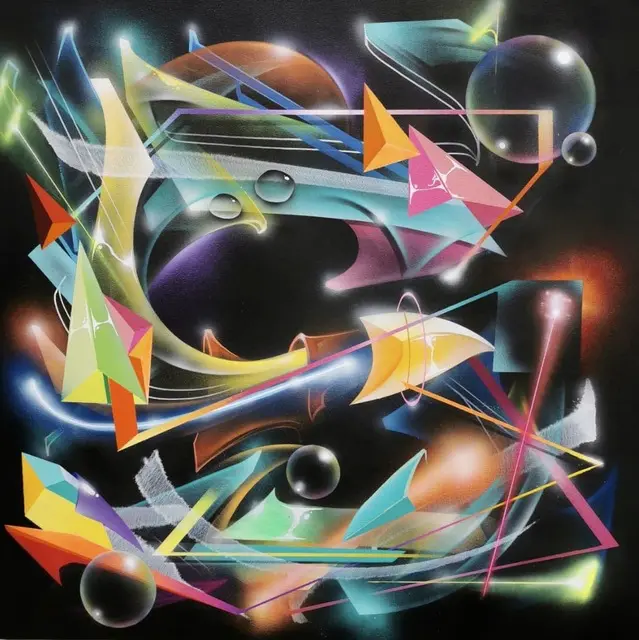 Artistic process
The stylization of graffiti
His inspirations are multiple. His work is geometric and sometimes borrows from cubism or futurism in order to deliver his contemporary vision of these movements.

The artist tackles various themes, generally relating to the urban world and lettering. He enjoys playing with colors and transparencies to paint words or letters.
Brightness plays an essential role in his creations, which are intended to be dynamic and engaging.

Soklak Elgato belongs to the new generation of urban artists, who are trying to make graffiti evolve towards a more artistic style, and not just protest.
My sources of inspiration are varied, it's a mix of graffiti, pop art, and futurism.
I am constantly experimenting in order to bring my ideas to life. It can be through photography or sculpture, I don't really have a limit.
Soklak Elgato