Painter
BRAUD Stéphane
Stephane Braud is a French artist, known for his paintings on metal, composed of acrylic paint and natural pigments.

He mostly depicts the theme of the ocean and coral reefs, pots of pigments, and the ancient gates of Morocco and Venice.

The use of pigments gives his paintings an aspect of raw realism with bright colors. They are invitations to come and look at an unvarnished material.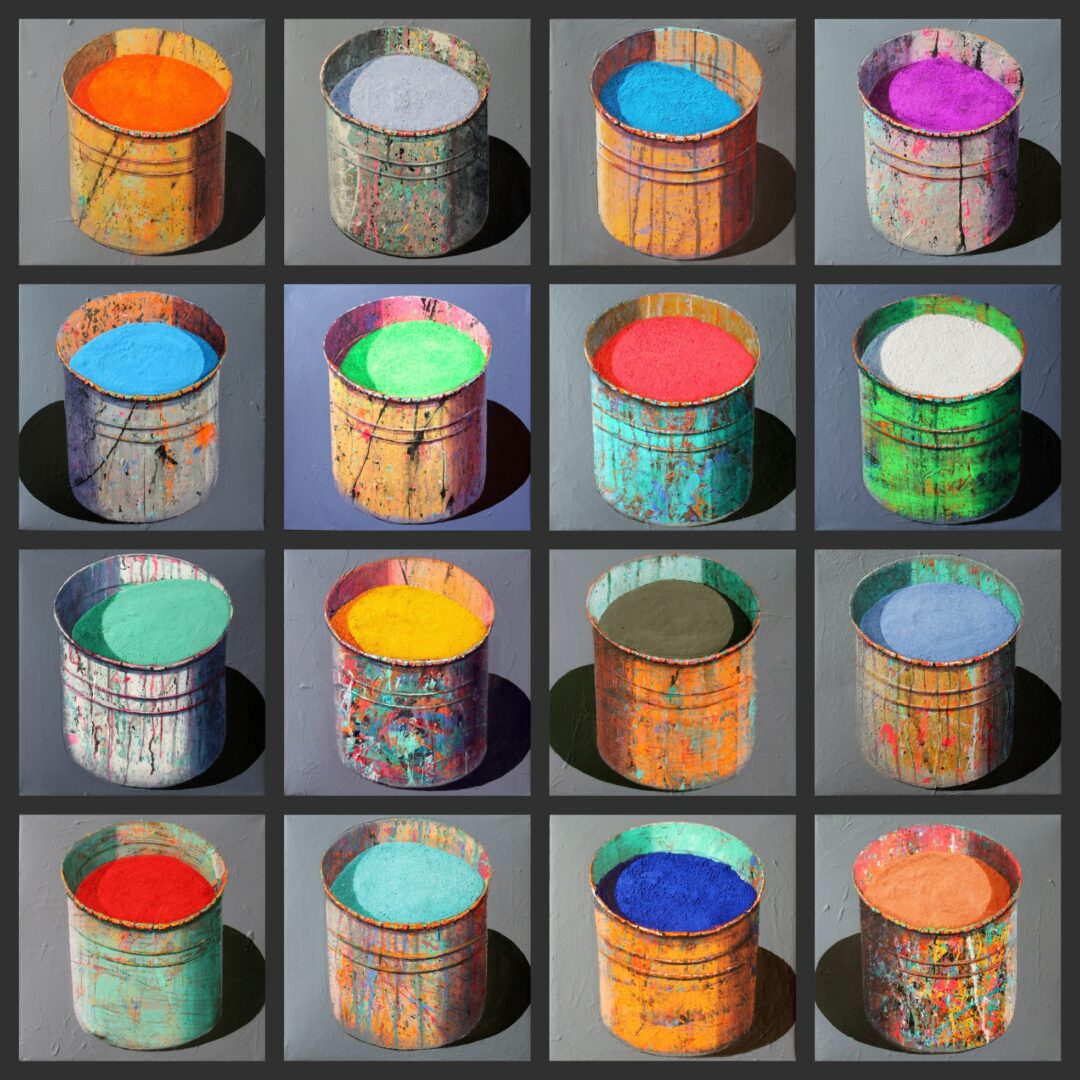 Signature
Pigment pots
Stephane Braud developed his concept of realizing several works of identical dimensions forming a single wall panel to present in interiors. 

The pigments pots collection consists of metal frames that can be installed individually or in series (9,12, 16 pieces in vertical or horizontal rows).

The collector can create a unique work made of a series of pots with the colors chosen and with different layouts possible. 
I am an itinerant artist who sails from sea to sea and from studio to studio according to my inspirations and aspirations.
Stéphane Braud