Painter
OMOLADE Kip
Kipchamba Omolade is a contemporary American artist, born in Harlem in 1969, known for his unique painting technique that explores the textures and shapes of human faces. His artistic practice is based on creating large-scale portraits, in which he uses layers of paint to create effects of relief and depth.
Omolade began his artistic career as an illustrator for magazines such as Vibe, The Source and XXL, before focusing on his painting practice. Inspired by traditional Renaissance portraits, he uses modern techniques to create works that transcend the boundaries between classical and contemporary art.

Omolade's work has been exhibited in numerous museums and galleries throughout the United States, as well as abroad. He has also been featured in numerous magazines and publications, including Juxtapoz, Hi-Fructose, and the New York Times.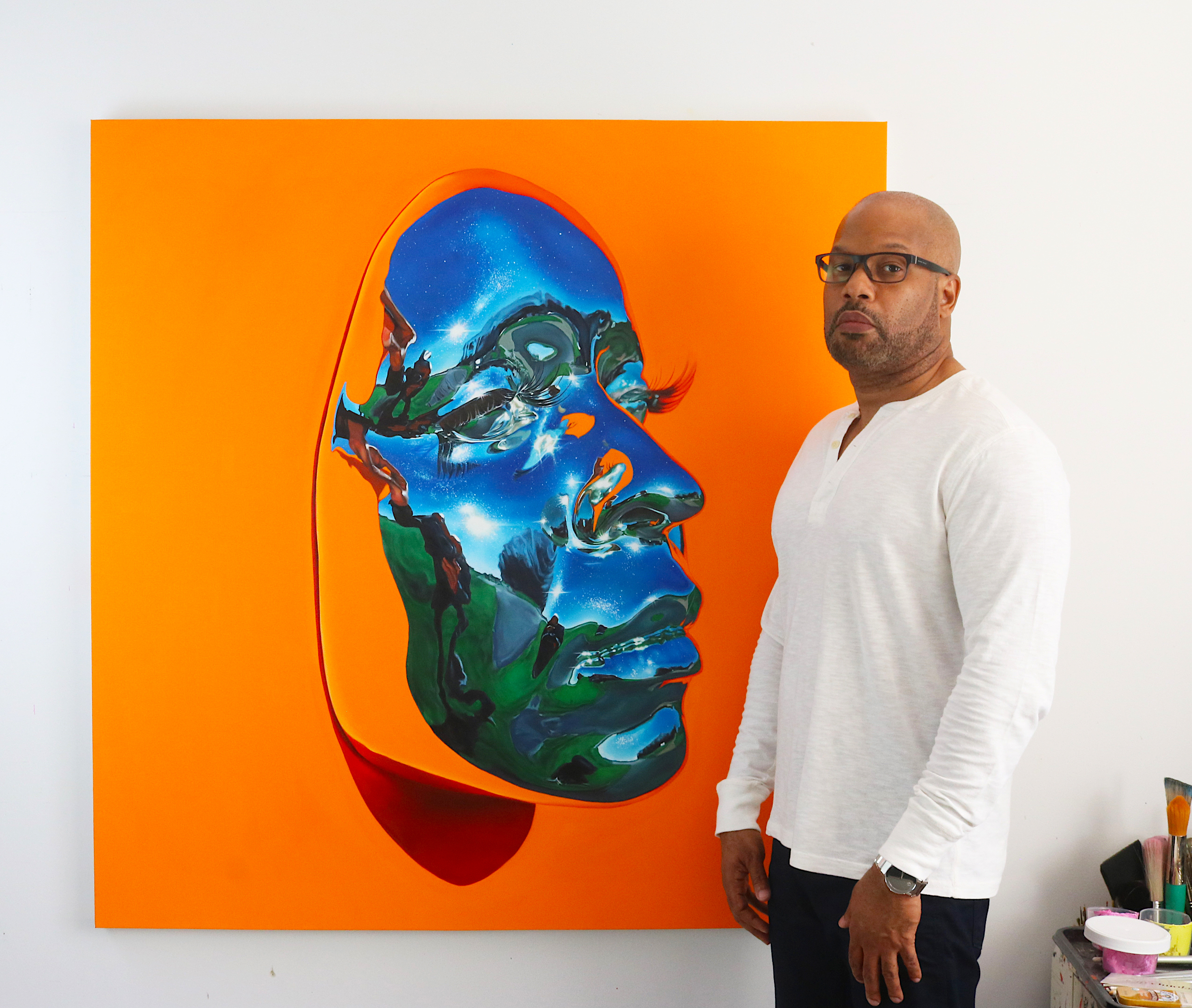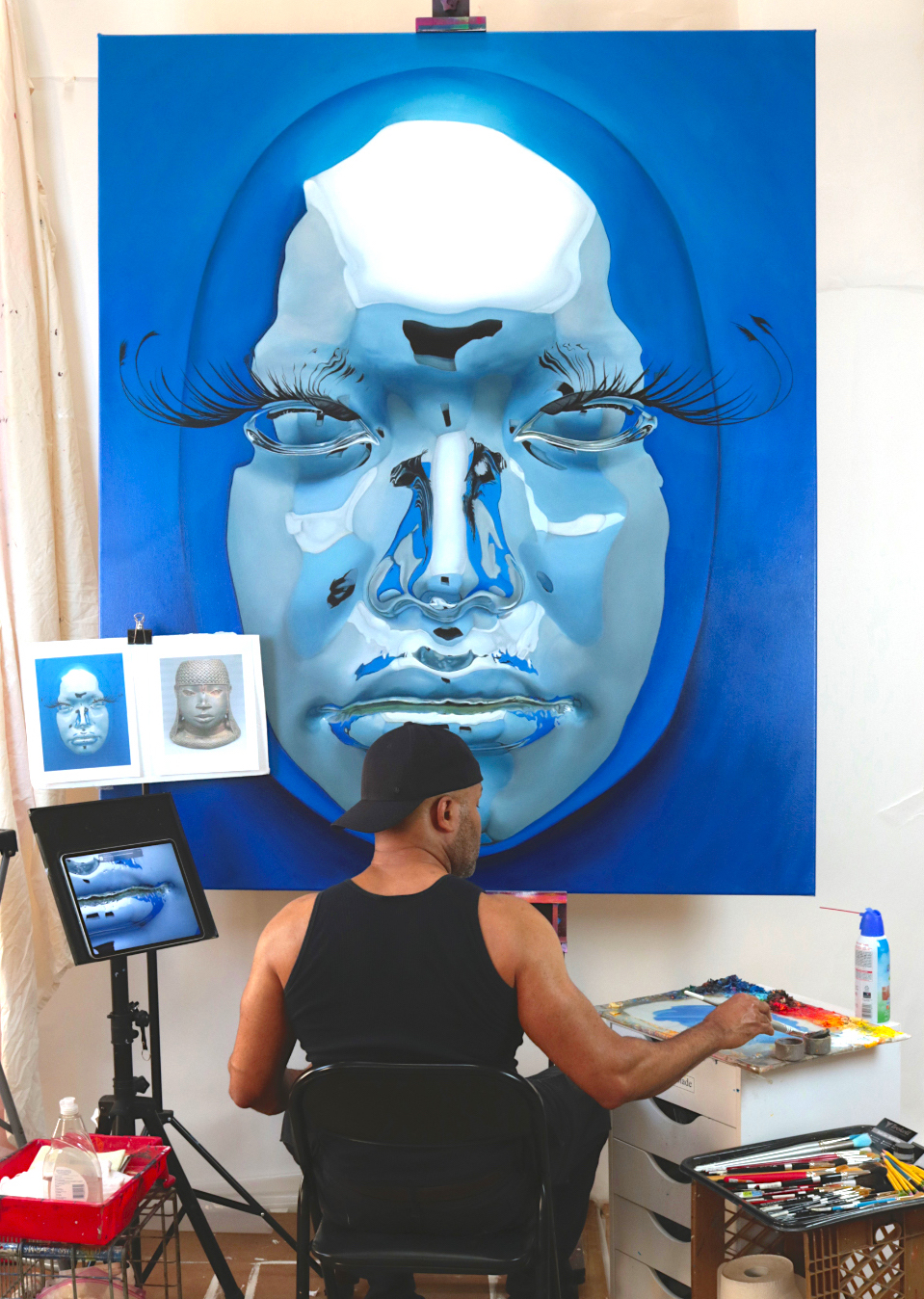 Surface and Depth
Artistic Research
The process of creating his portraits begins with making a plaster cast of his subject's face, which he then uses as the basis for his painting. He applies multiple layers of oil paint, using a spatula to create textures and shapes that bring his portraits to life.
Omolade's work explores the relationship between surface and depth, using the texture of the paint to create effects of light and movement that bring his portraits to life. He also uses bright colors and sharp contrasts to create dramatic and arresting effects.
I want my works to show the human experience. I want to show love, grace and dignity. I want my paintings to convey the past, present and future. I want the viewer to figuratively see themselves in my work.
Kip Omolade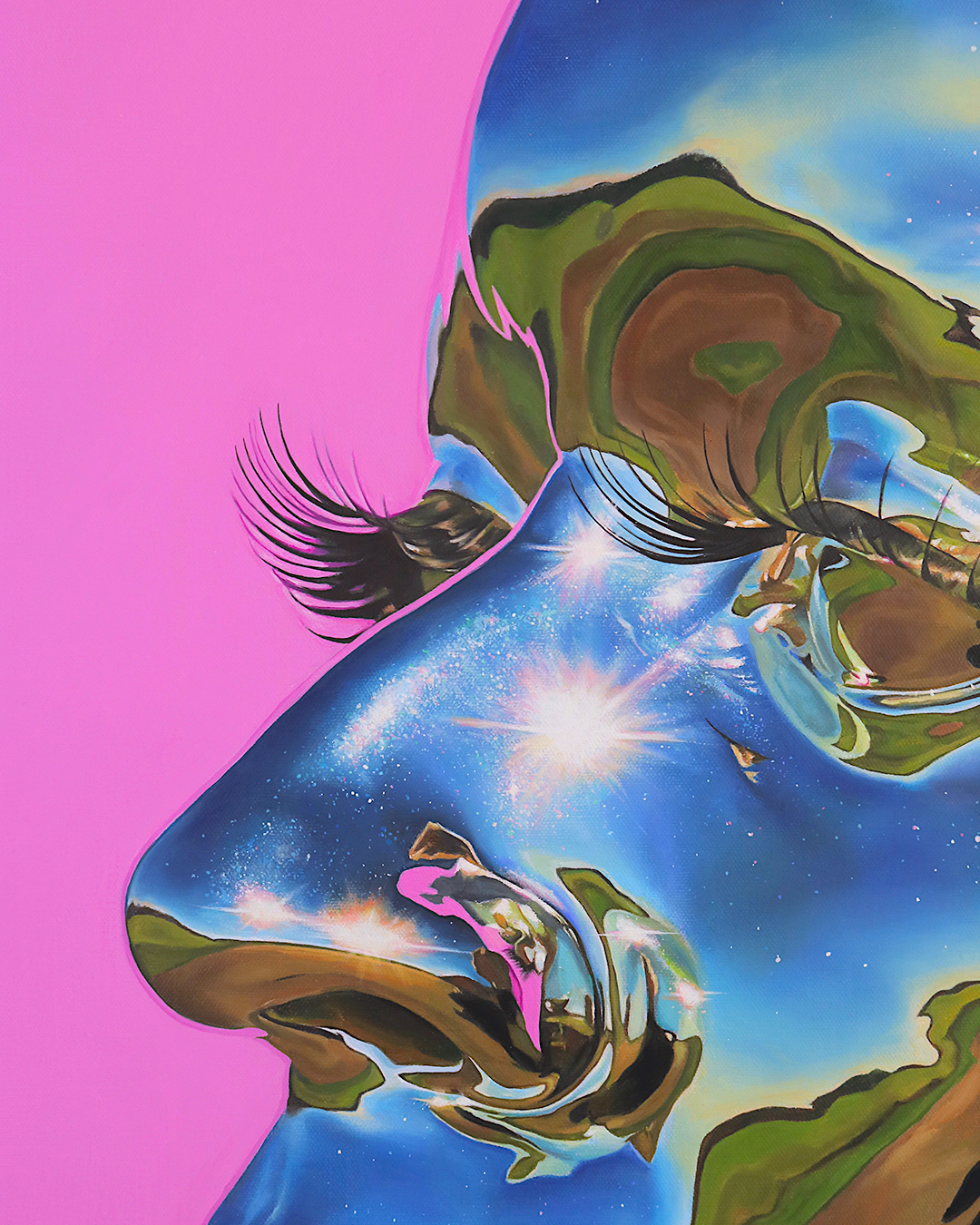 An Art Without Boundaries
His Vision
Kip Omolade's work is an example of how art can transcend the boundaries between genres and styles, creating works that are both traditional and modern. His unique use of texture and color creates portraits that are vibrant and intense, yet retain a timeless quality that allows them to transcend time and culture.
Diovadiova Chrome
His Signature
This series explores the beauty, strength and complexity of black women through large-scale portraits. The faces of these women are depicted with incredible texture and depth, thanks to Omolade's unique painting technique. The vivid colors and dramatic contrasts create a powerful and captivating atmosphere that draws the viewer into the work. Diovadiova is a tribute to the beauty and strength of the black woman and the richness and complexity of her culture. This series is a testament to how art can transcend cultural and racial boundaries and celebrate the diversity and richness of humanity.