Animal Sculptor
BASSOMPIERRE Michel
Michel Bassompierre is a French sculptor born in 1948.

He studied Fine Arts at the Ecole des Beaux-Arts in Rouen. He is currently based in Nantes. 

He is specialized in art depicting animals, and in particular bears, horses, and elephants. Michel Bassompiere is one of the most important artists in the field of contemporary animal sculpture. His style is recognizable. 

His pieces in Carrera marble and bronze have been exposed worldwide.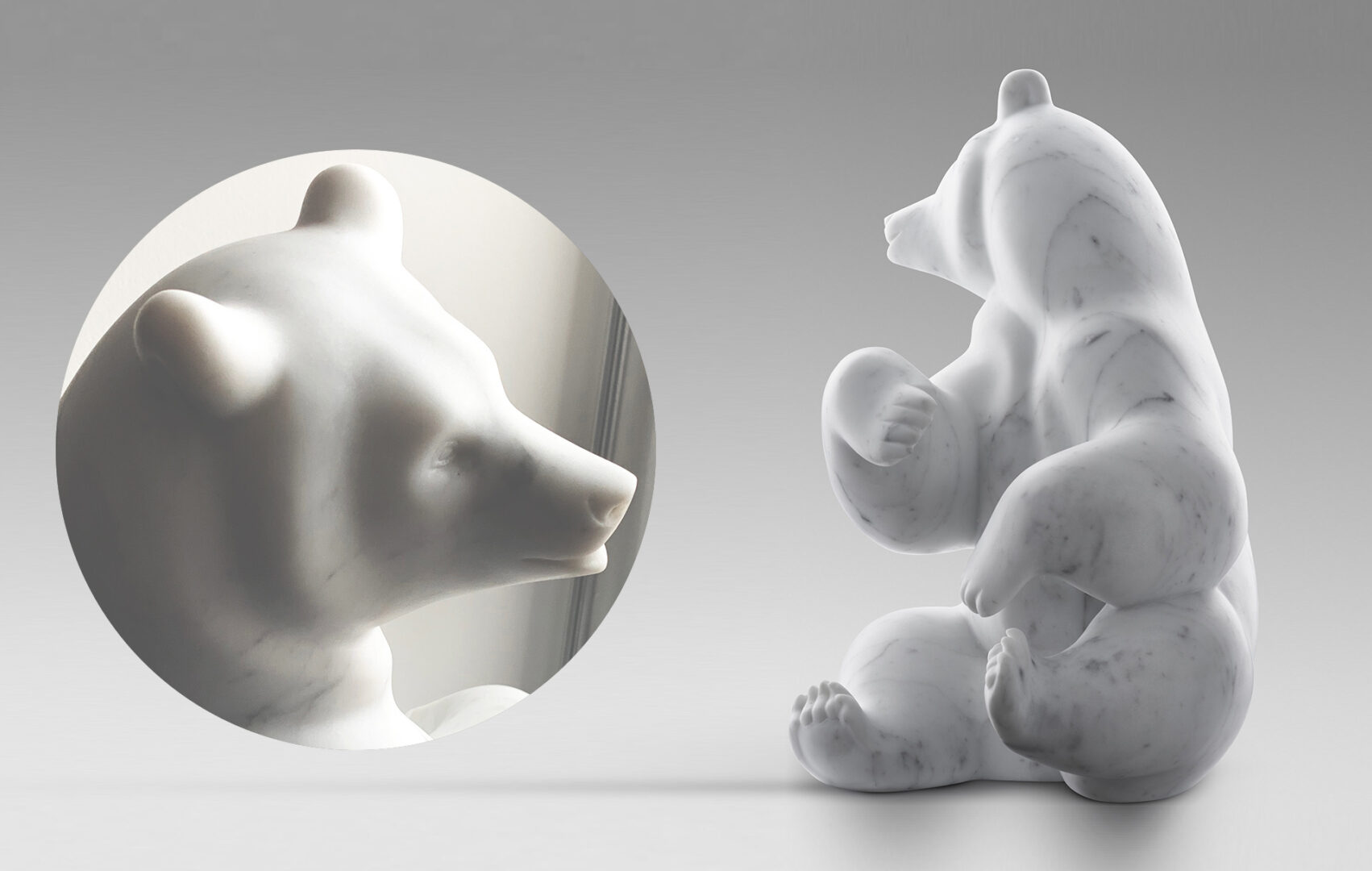 Artistic vision
An animal master
Michel Bassompierre goes straight to the point. His style could appear similar to Michel Pompon.

The artist prefers round-shaped animals, such as elephants, gorillas, or bears. The shape is round which lets the light shine on it.

He is fascinated by Nature and the wild world which his artworks reflect. The peaceful animals seem to be surprised in their private life.
Just like poetry, sculpture or painting, life has its precious masterpieces.
Oscar Wilde - The Portrait of Dorian Gray
Signature
A bewitching work
Michel Bassompierre shows his skills in drawing and his understanding of volumes and his poetic approach to light via his creations.

He is able to sculpt endearing pieces that the viewer wants to touch and caress. Tenderness, respect, and humility emerge from the pieces.