Sculptor
TENTOLINI Giorgio
Giorgio Tentolini is an Italian artist born in 1978.

He studied Art and then worked as a photographer for magazines and fashion brands, for which he received awards. His paintings are influenced by his work as a photographer when he used to break down images in chiaroscuro levels.

His technique is to overlap different materials, and in particular, wire mesh to obtain an image without the use of any pigment.

Using wire mesh as his medium, the artist chose to use common material as a way to let the viewers be able to recognize themselves in the paintings and to make the artworks accessible.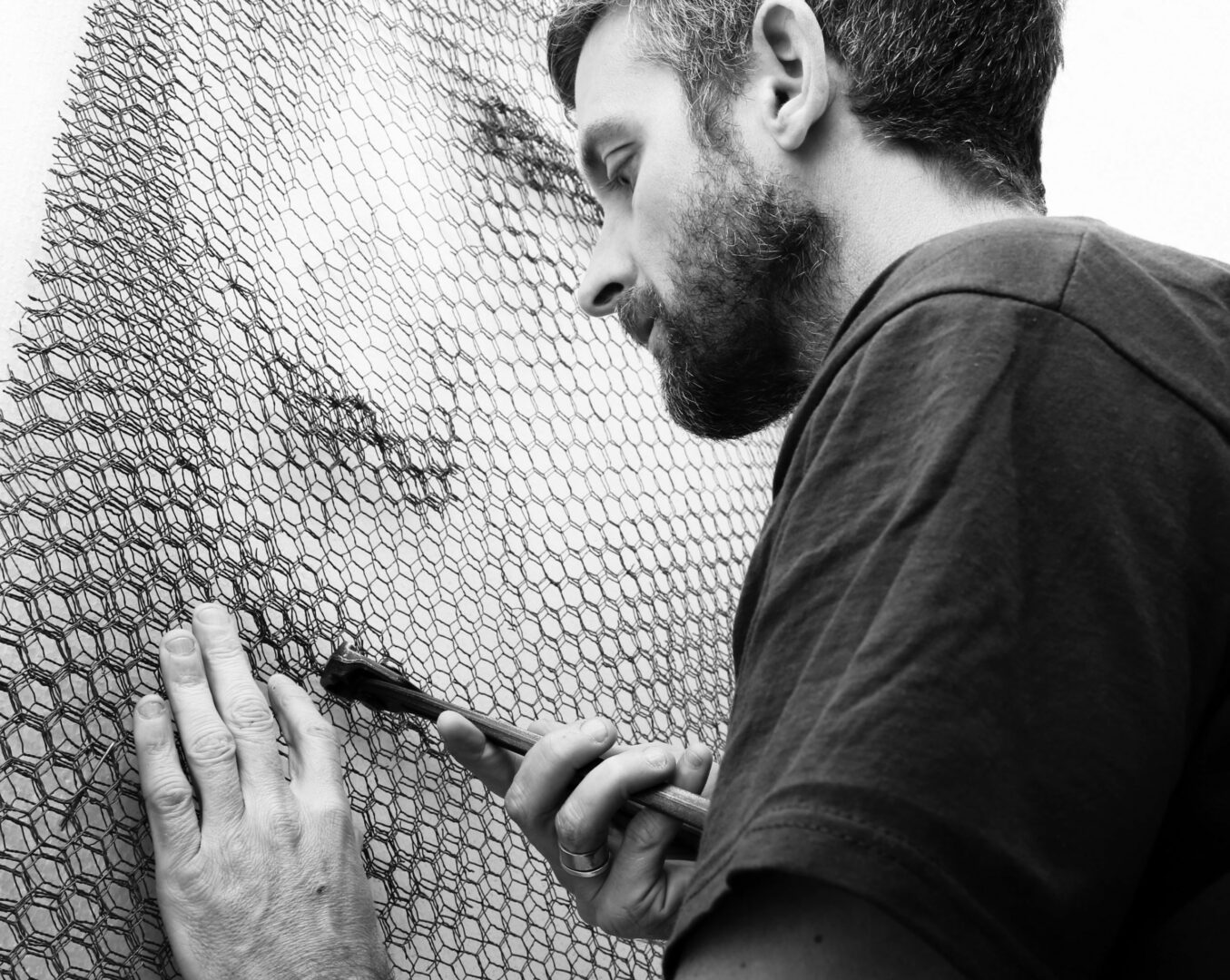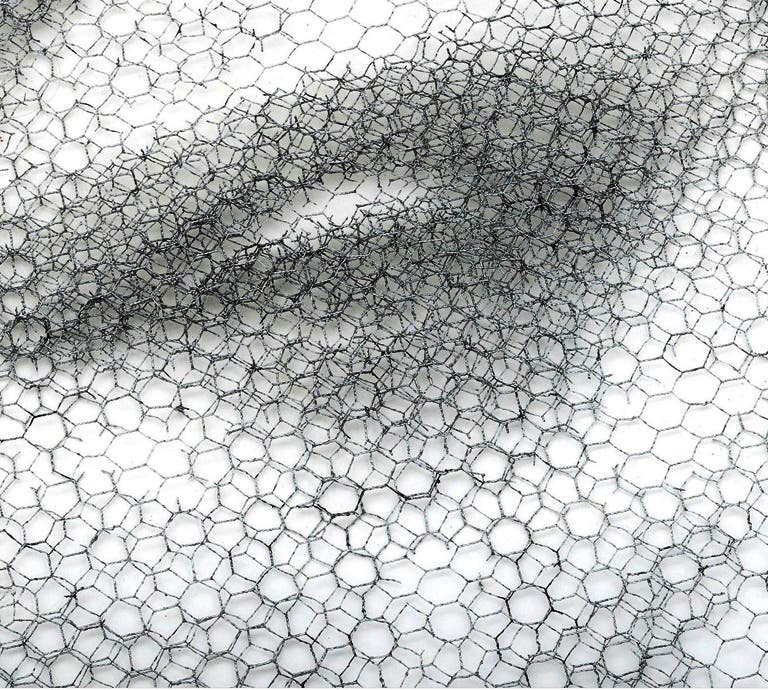 Artistic vision
Blending ancient with contemporary
From far away, viewers can detect the subject in all its complexity.

As they get closer, the image changes into a multitude of hexagonal elements of the wire mesh and becomes more and more abstract.

He creates portraits based on the most acclaimed antique sculptures admired for their beauty.

He also chose to depict models, whom he took pictures of during photoshoots or in the backstage of fashion shows.
Tentolini works on mesh, the layers of which reflect a meditative light on the image and suggest places, memories, dreams and visions.
Melissa Proietti and Raffaella A. Caruso, "I Have A Dream" exhibition, 2014
Our artworks
Discover our permanent collection of unique artworks from Giorgio Tentolini