Painter
LARRIEU Jean-François
Jean-François Larrieu is a French painter born in 1960. His work is inspired by the places he visits during his travels.

He considers himself as a descendant of artists such as Paul Klee and Joan Miro whose 'visual vocabulary is delectable to sublimate the real world and achieve the plastic metamorphosis of a universe where Man remains the main subject of a poetic surreality'.

The paintings can seem to have an innocent theme but as the viewer observes it more deeply, the maturity of the artist in his work becomes apparent. Larrieu's work is expressive in its theme but also its style. No need to understand why. Emotion is enough.

Jean-François Larrieu has been exhibited in more than sixty personal exhibitions and numerous group shows worldwide.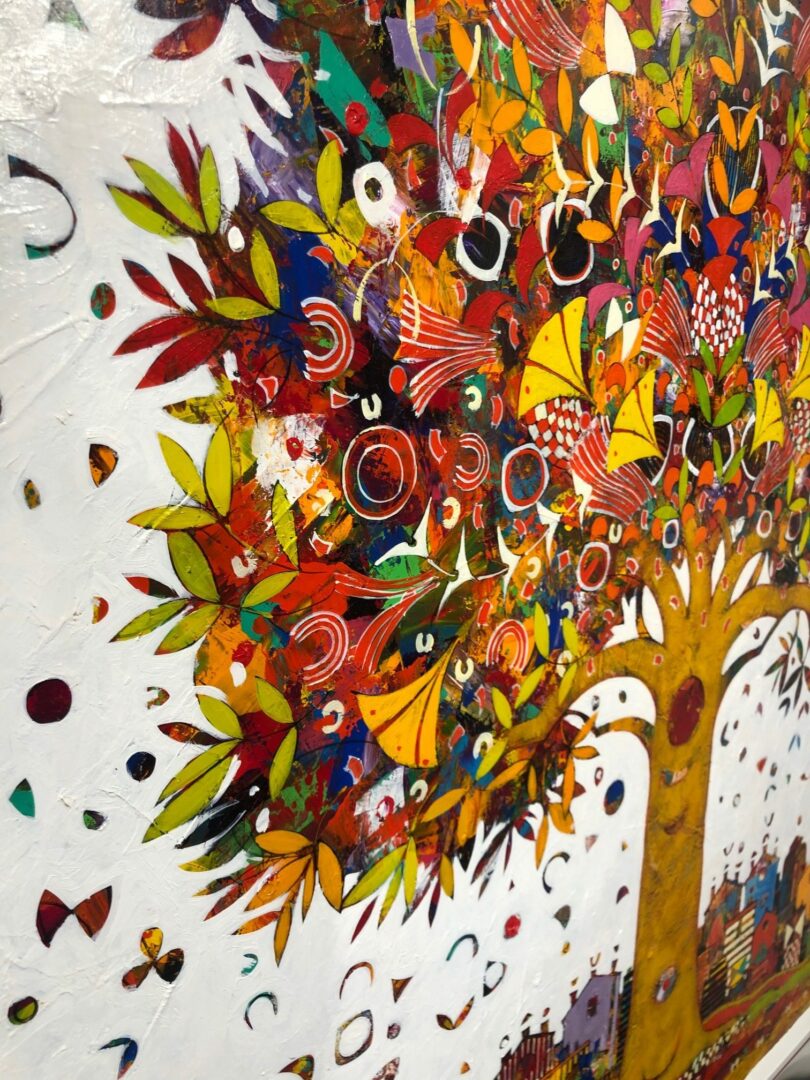 Artistic vision
« The love of things that grow »
His favorite themes are Nature, trees, the importance of roots, and the absolute necessity of plants for the development and survival of Mankind.

The artist superimposed different forms, creating a subtle and joyful architecture with multicolored, multicultural and signs commonly understood.

His artistic style is singular: magic huts, birds, and butterflies. He offers the viewer dream-like landscapes where the imagination is king.

Both a reflection of the soul and a mirror of culture, Jean-François Larrieu's paintings are a vision that leads to wonder. It invites the eye of the beholder to soak up a colorful universe full of the unexpected.
Galerie Montmartre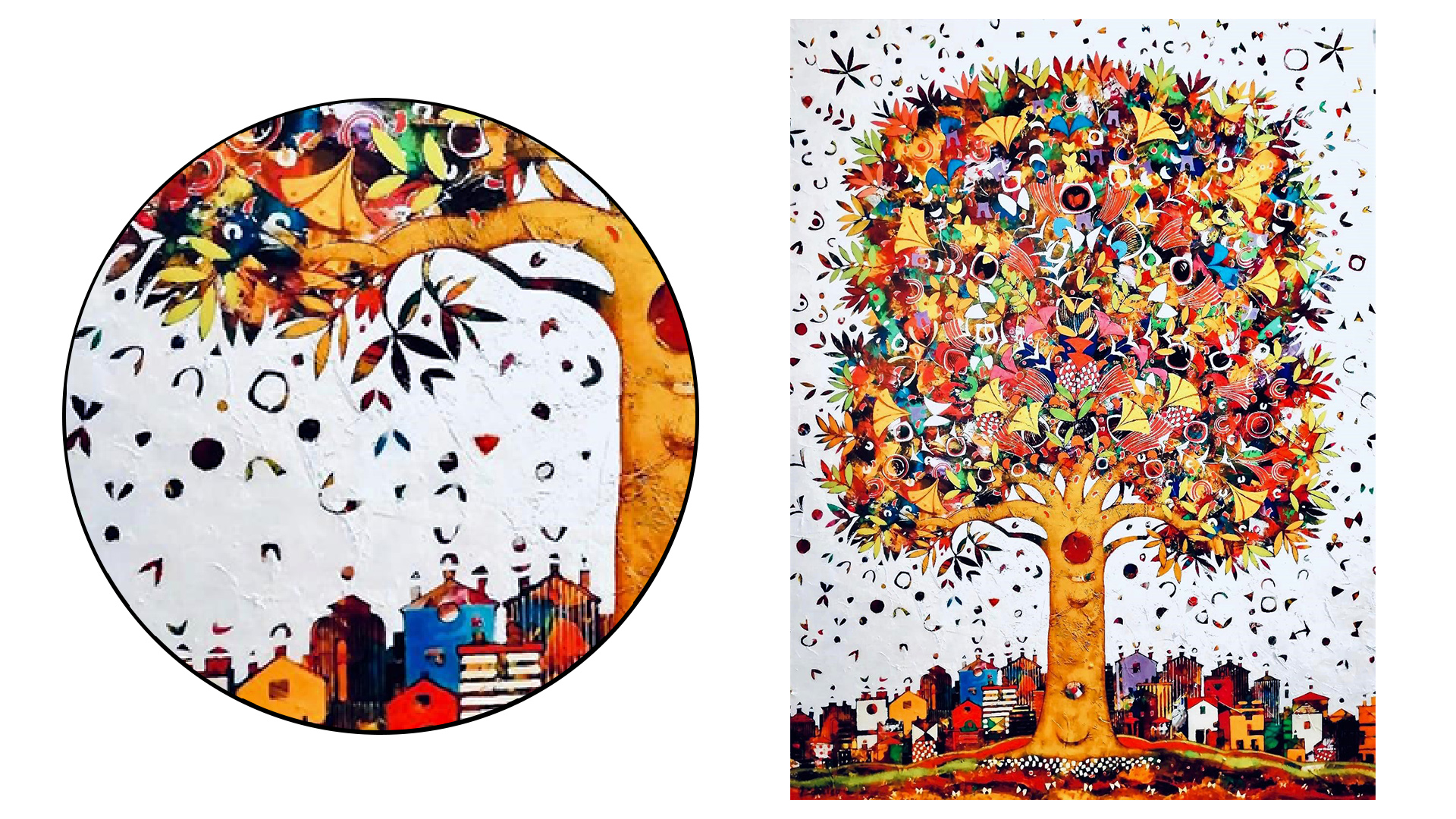 2019
Tree Of Life
116 x 89 cm | 45.6 x 35 inches
Acrylic on canvas

Unique piece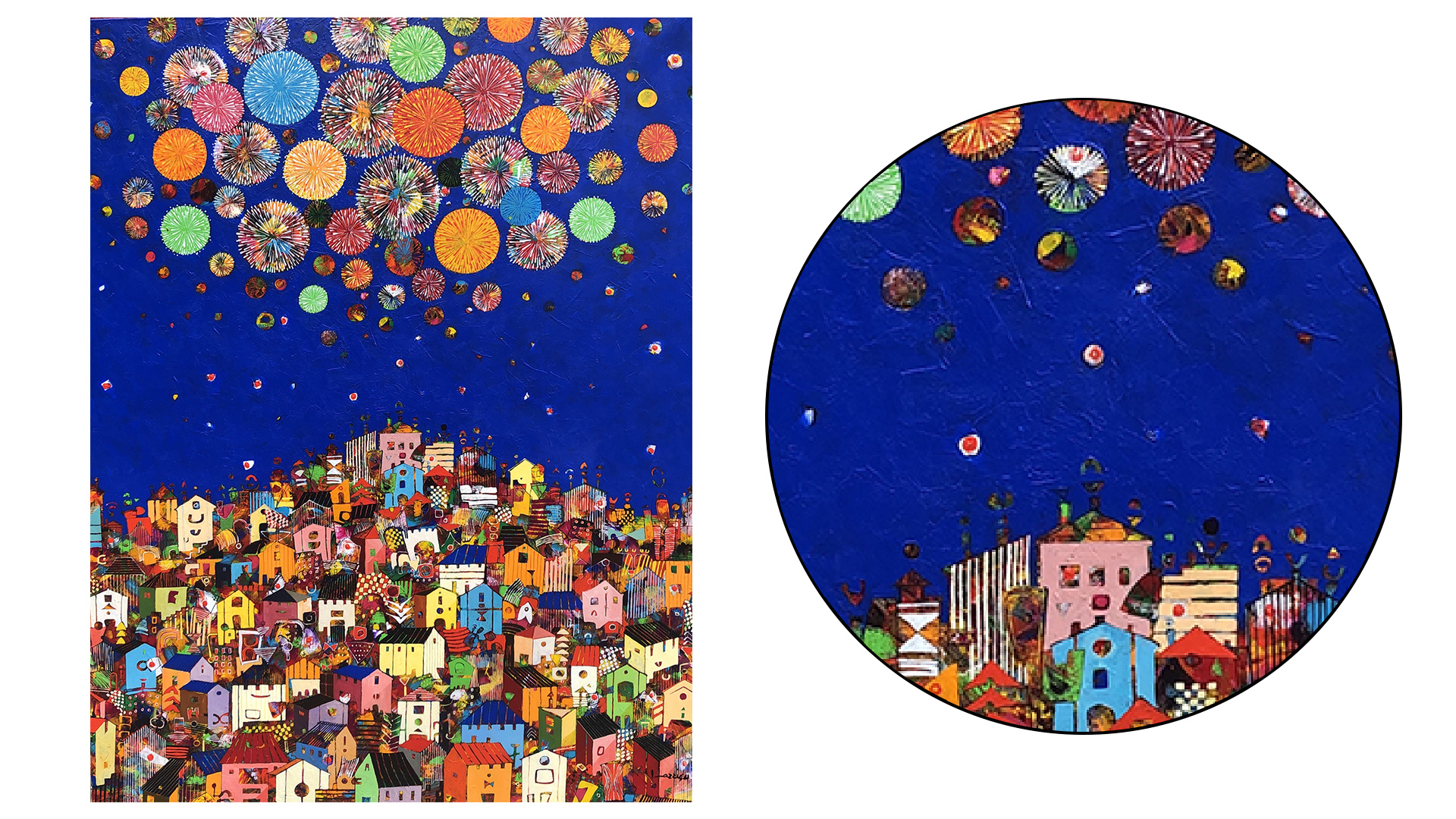 2019
Celebration
114 x 146 cm | 44.88 x 57.48 inches
Acrylic on canvas

Unique piece