Sculptor
BRUVEL Gil
Gil Bruvel was born in Sydney, Australia in 1959 and grew up in the south of France. Bruvel's father was a cabinet maker. The artist showed a strong interest in woodcarving, furniture design, and making functional art when he was a child.

Bruvel participated in the restoration of artworks in Chateaurenard in 1974, where he learned about art history from the Renaissance to the 20th century. He set his studio in the South of France, in Saint-Rémy de Provence, during this period. He then settled in the US in 1986.

He is continuously improving his knowledge of art and developing new ways to express his creativity.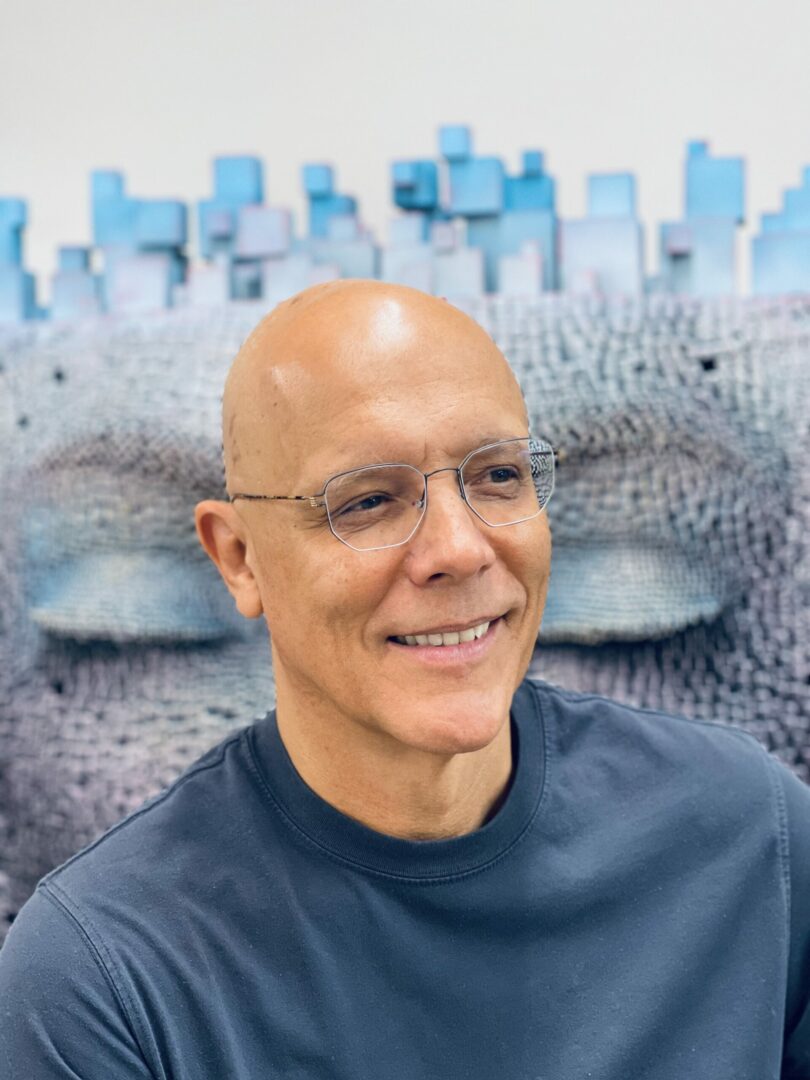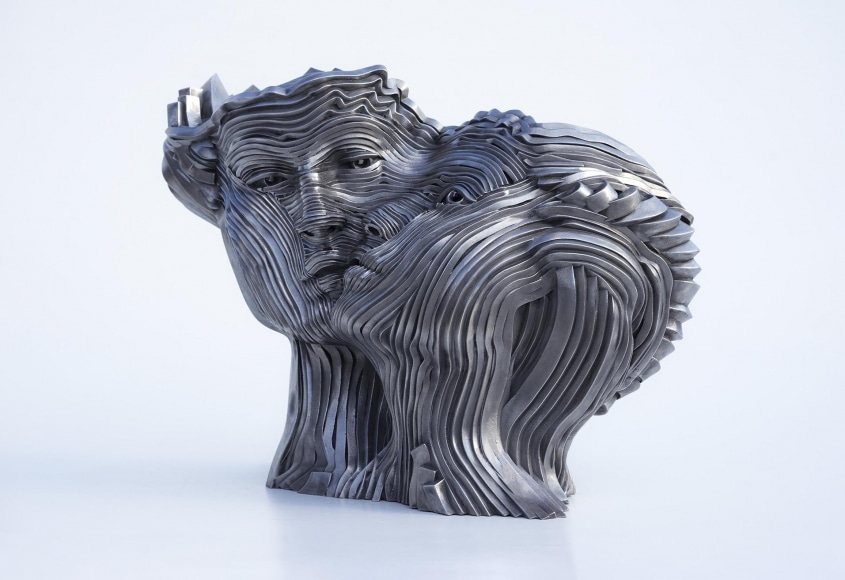 Steel series
« Flow »
Gil Bruvel produced a series of stainless steel sculptures.

The figurative sculptures are perceived as more fluid than solid, appearing as about to be blown away by the wind.

The 'Flow' series was designed to reveal the fundamental and essential fluidity that simultaneously exists in our physical world, but also in the quantum and metaphorical dimensions.

The sculptures are designed to capture light and can be displayed indoors and outdoors.
We try and fail until we get it right. Failure is essential in crystalizing and improving on our initial ideas.
Gil Bruvel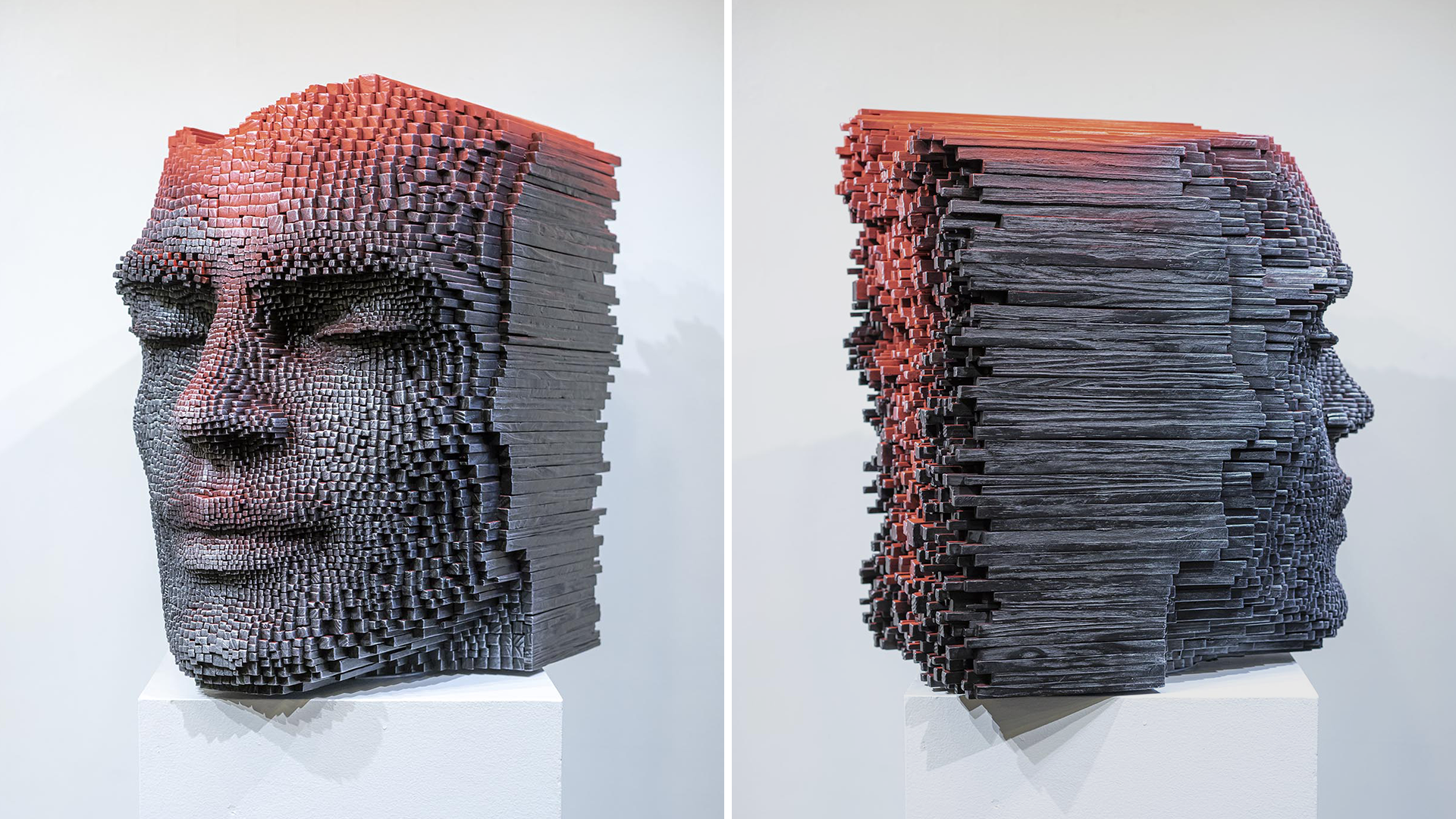 Wood series
« Bending the Lines »
The artist produced pieces in steel and natural wood. Hi used and arranged pieces of wood which are later painted in colorful tones.

Some viewers observe faces with peaceful expressions. Others can be confused by the abstract aspect of it and see pixelated memories. 

The pieces appear alternately as sophisticated artworks or 3D drawings with faces imbued with past memories.