Engineer | Physicist | Sculptor
VOSS-ANDREAE Julian
Julian Voss-Andrea is a German artist based in the US. He is known for his large-scale figurative sculptures embued with a scientific understanding.  He has been exposed at international fairs. 

Prior to his artistic career, Julian Voss-Andrea studied quantum physics and philosophy at Universities in Berlin and Edinburgh. He did his thesis in experimental physics. His expertise in science and his passion for quantum physics have been a source of inspiration in his artistic work. 

His multidisciplinary scientific expertise and his passion for the mysteries of quantum physics have been a continuous and determining source of inspiration for his artistic work.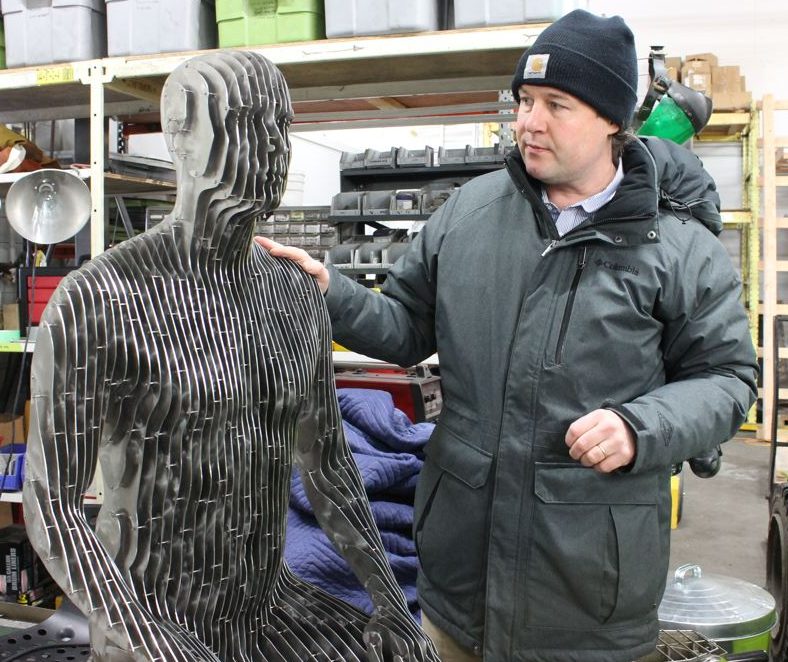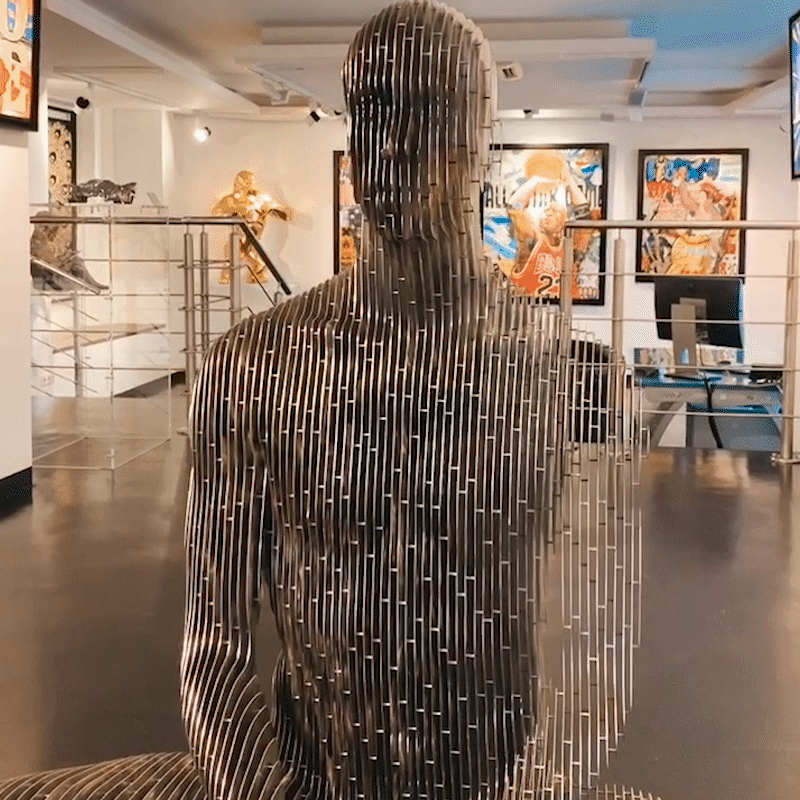 Artistic and scientific vision
A quantum paradox
Julian Voss-Andreae creates sculptures as an interpretation of quantum physics. 'In my view of the world, you take it for granted that this thing is there and solid. Both are wrong in quantum physics. It is neither there nor solid. And it's a little shocking.'

Willing to depict this paradox, the artist uses steel plates placed in parallel.

The sculptures seem to disappear into thin air depending on where the observer is viewing the artwork. 
Voss-Andreae believes quantum physics provides a worldview that is both truthful and needed–all atoms are fully integrated and inseparable. This must be recognized if we are to understand the universe.
Madeleine Muzdakis