Sculptor
BENEDETTO Simone
Simone Benedetto is an Italian artist born in Turin in 1985, where he is currently based.

He studied Fine Arts in Italy while consolidating his artistic knowledge with experiences abroad. From his early work, he developed the idea that art has to be connected with social themes.

His work is a direct result of careful observation and analysis of his daily life. The artist wants to particularly point out the contradictions and the difficulties for the people in our contemporary society to have food for thought. The viewer will find more questions than answers while observing the artist's work.

Looking at Simone's works, one will surely find more questions than answers.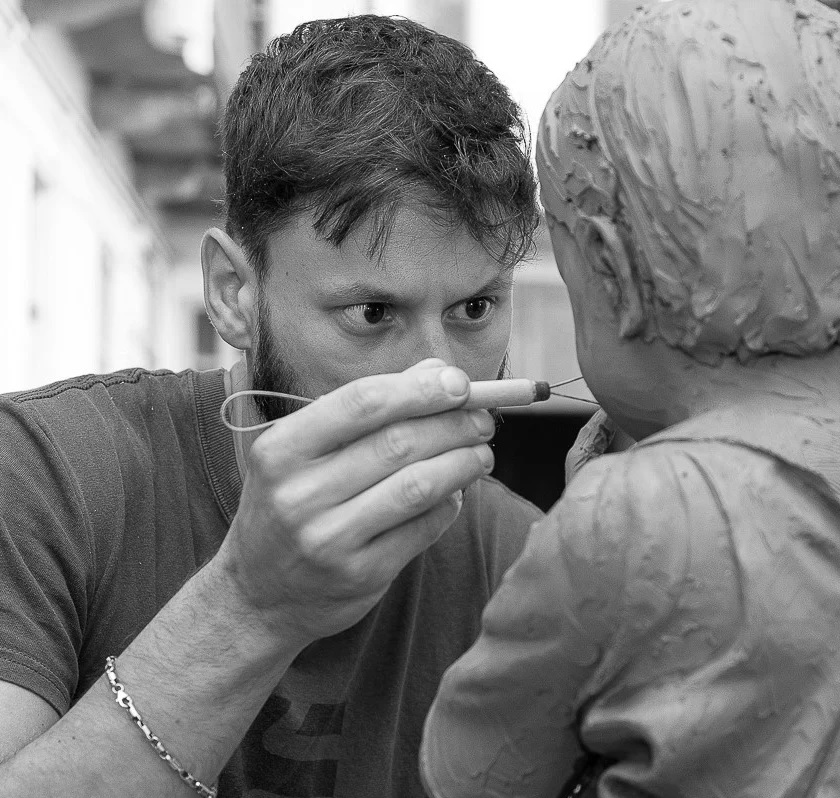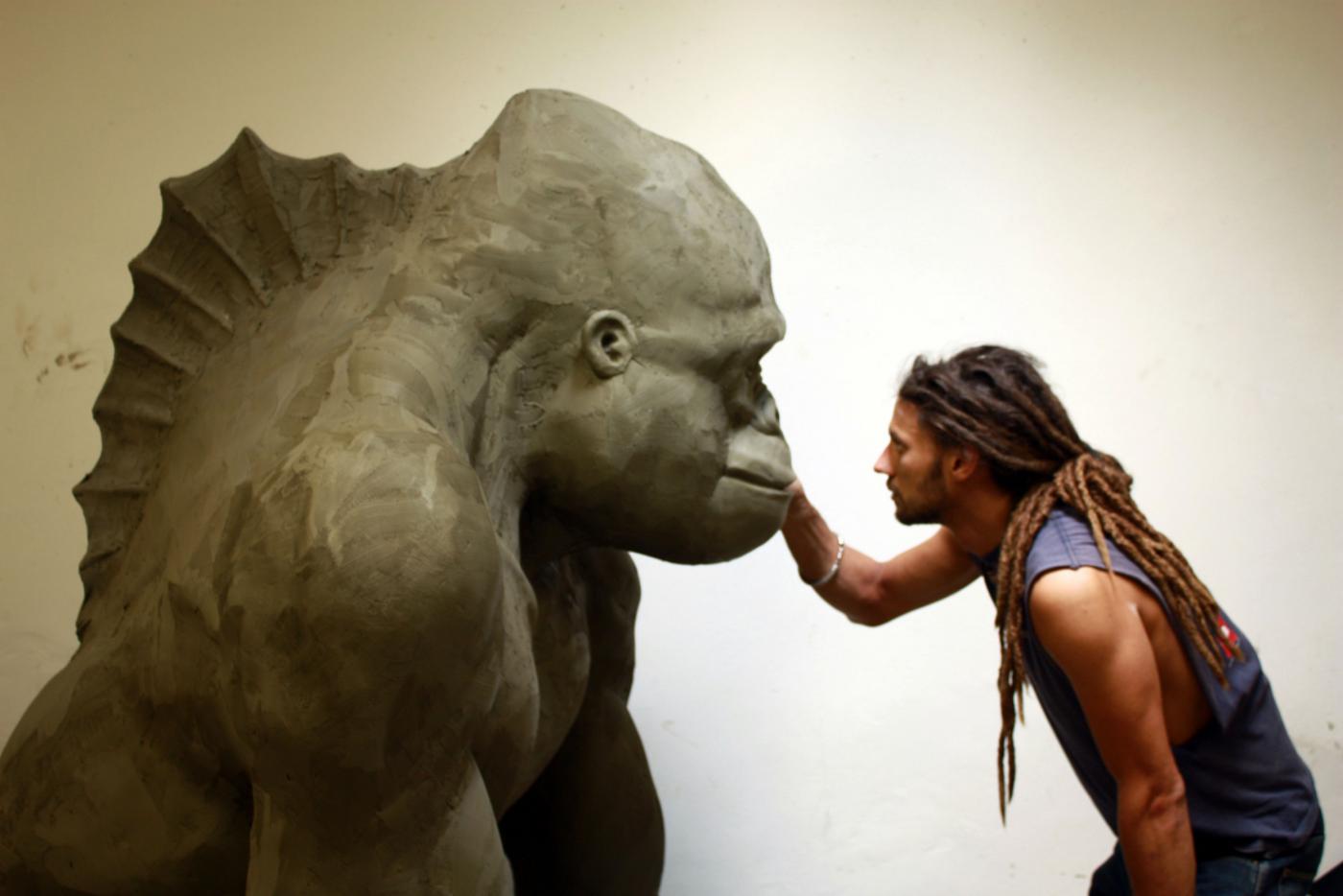 Artistic process
The expression of the object
Simone Benedetto's method consists of using several materials, such as semi-precious stones, bronze, cement, resin, and silicone.

This chosen approach by the artist illustrates the theme of the relationship between Man and his obsessions.

His sculptures have a great, clear and explicit visual impact. They push us to think on the effects of our growing addiction to technologies, social networks and the internet.
Giovanni Mavaracchio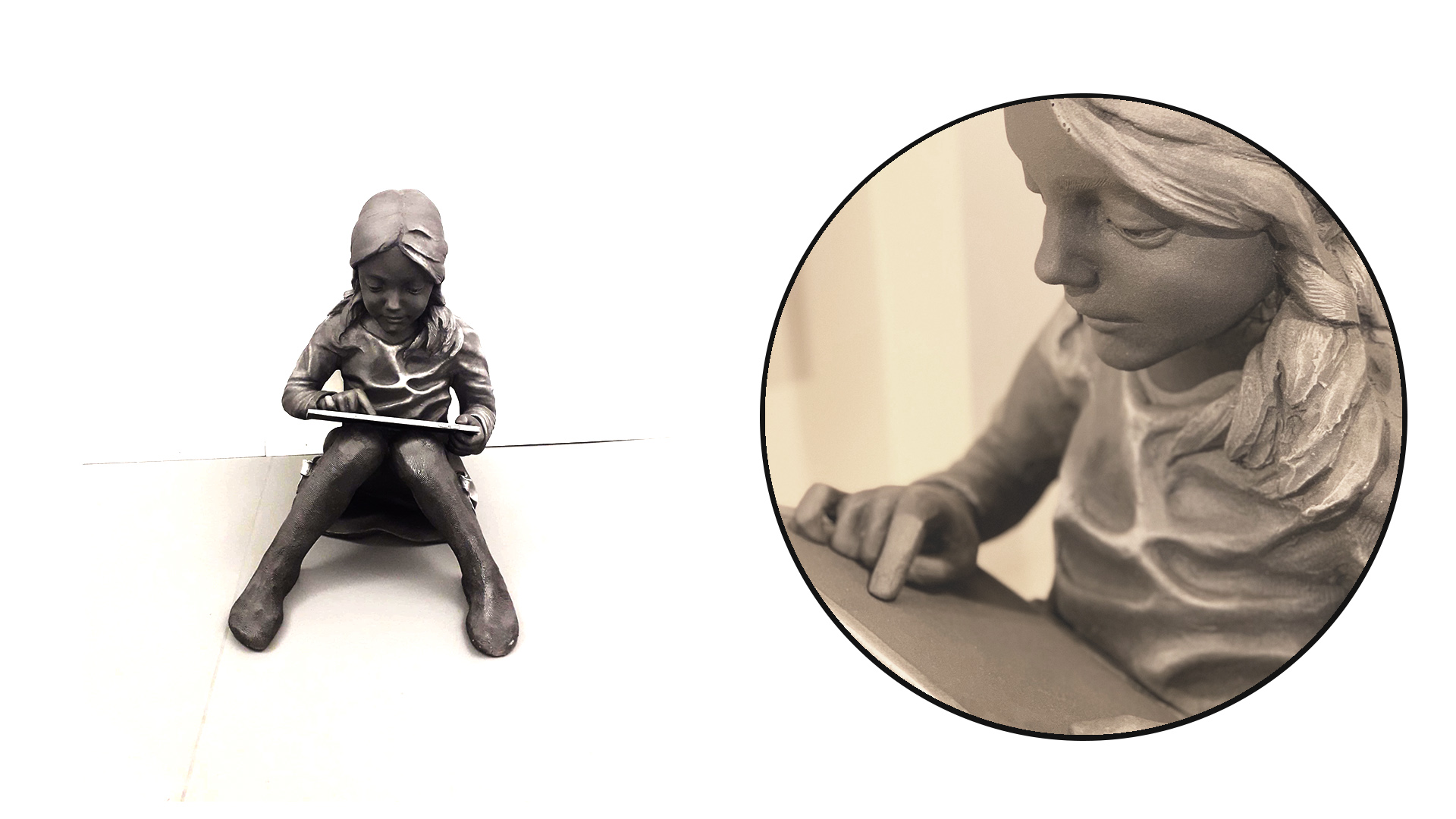 Key theme
The isolation of the individual
His works are similar to captures of our daily lives which invite the viewer to self-reflect and point out the contradictions of our modern societies.

The most recurring theme in the artist's art pieces is the relationship between Man and his gadgets.