Painter | Sculptor | Engraver | Author
Salvador Dalí
Salvador Felipe Jacinto Dalí y Doménech was born in 1904 in Figueras, Spain. Painter, sculptor, author, he is considered one of the most distinctive representatives of surrealism and 20th century icons.

Influenced by Impressionism, he began his artistic training at the Academy of Madrid. On Miro's advice, he then left for Paris, where he joined the group of surrealists.
He meets his future wife and inspiration, Gala. She will be his "surrealist muse", the inspiration for his life and his work.

He found his unique style around 1929 by inventing the paranoid critical method. His works revolve around the themes of dreams, sexuality, his wife Gala and religion.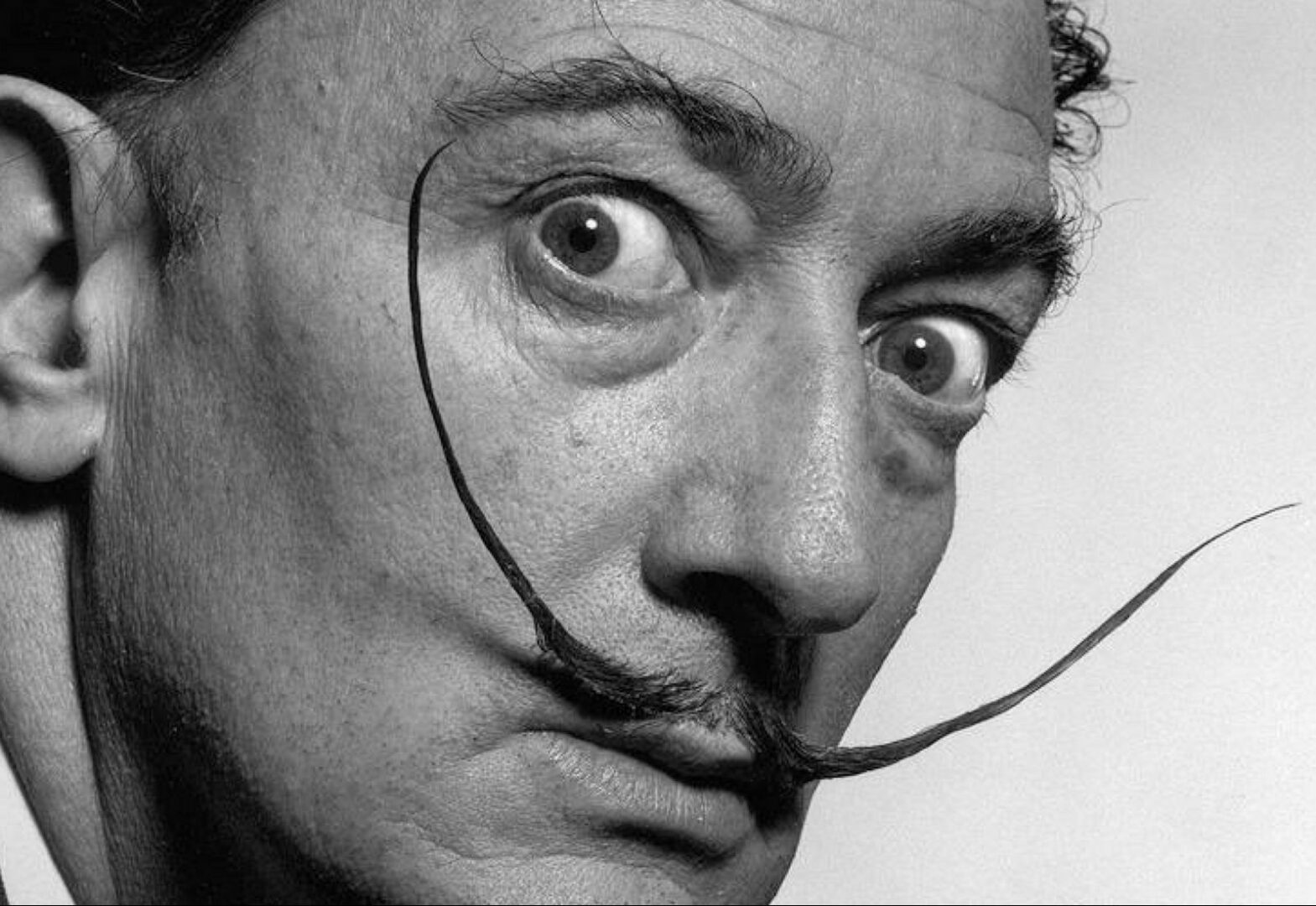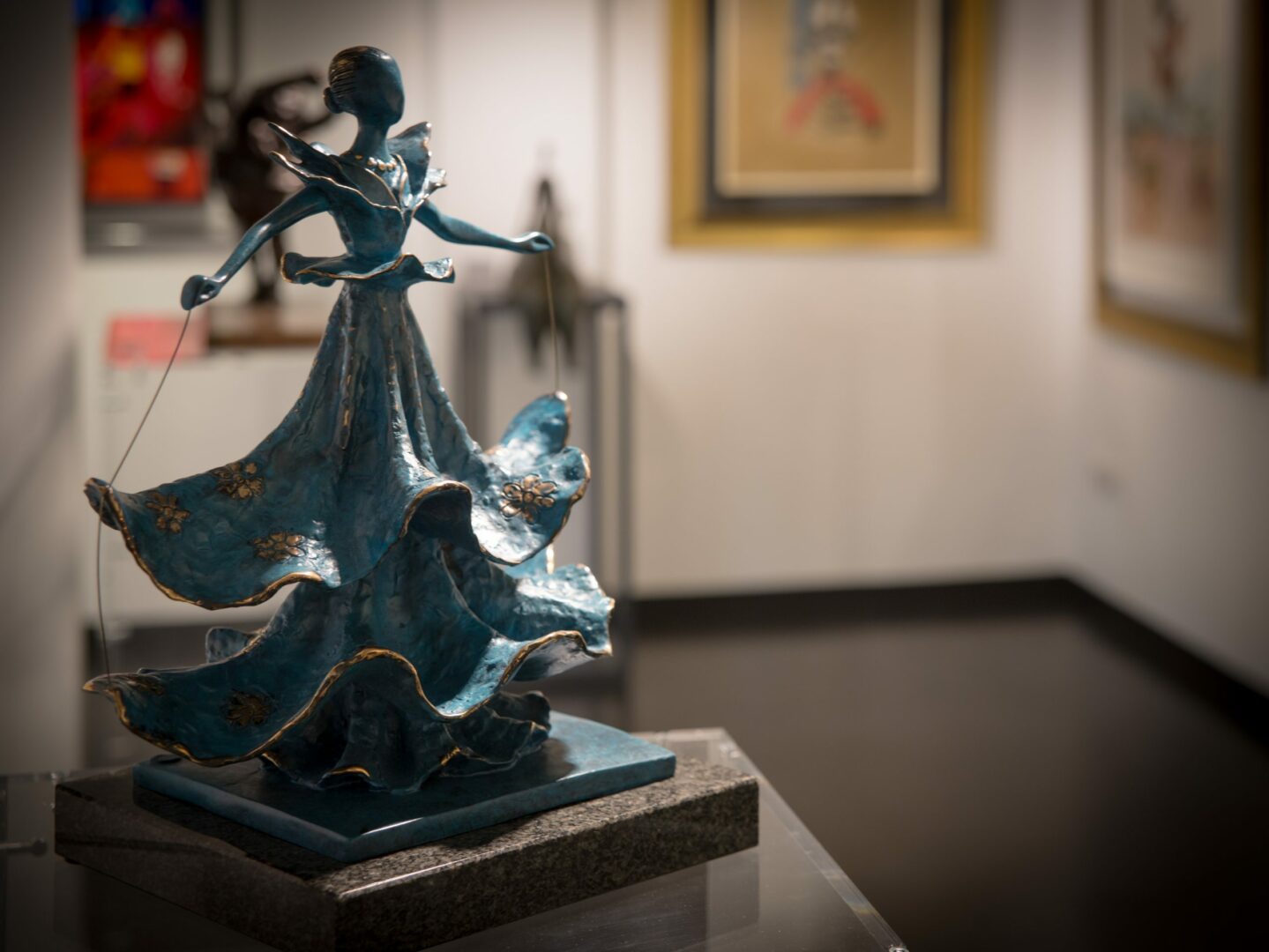 Dalí and sculpture
An obsession with form
From the 1930s, Dalí experimented with the third dimension and sculpture.
His wish is to translate into volume and solid matter the fetishes and obsessions from his unconscious. This is how he recreates the main themes of his pictorial work in the form of sculptures.

These sculptures are made using the so-called lost wax technique; a process allowing perfect precision in the modeling of bronze.

They represent a significant aspect of Dalí's artistic creation and provide a synthesis of his interest in form. These bronze sculptures are indeed surrealism in the third dimension.
The least we can ask of a sculpture is that it does not move.
Salvador Dalí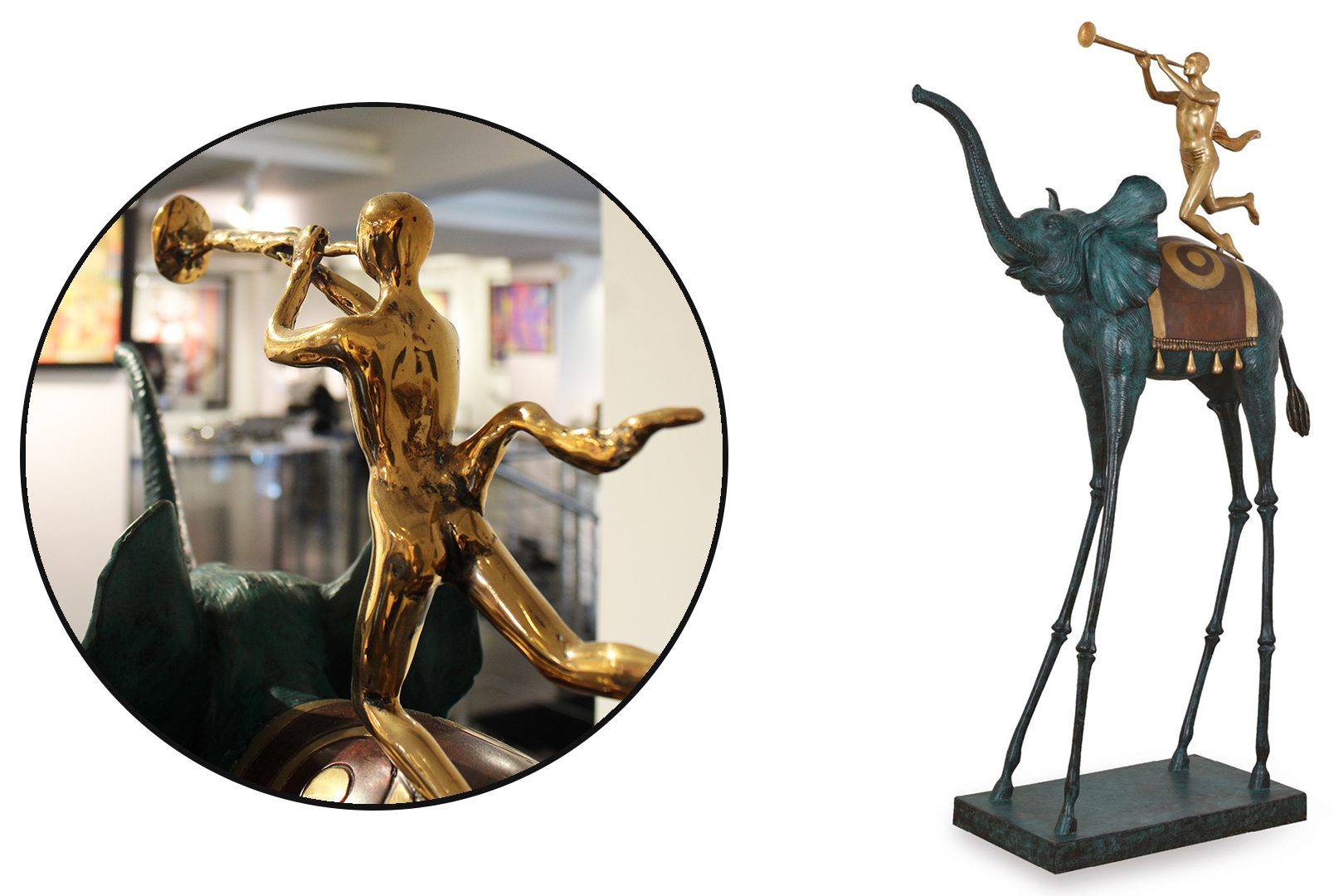 1975 - 1984
Triumphant Elephant
The elephant, Dalí's iconoclastic symbol of the future and one of his favourite images, is often depicted atop mosquito-like legs, emphasising the contrast between robustness and fragility, much like the contrast between the past and modernity.

The animal's jewelled saddle symbolises wealth, and the dawn of a new era is announced by a flying angel, trumpeting success and prosperity. Dalí's elephant exemplifies every individual's hope for abundance and good fortune in the future.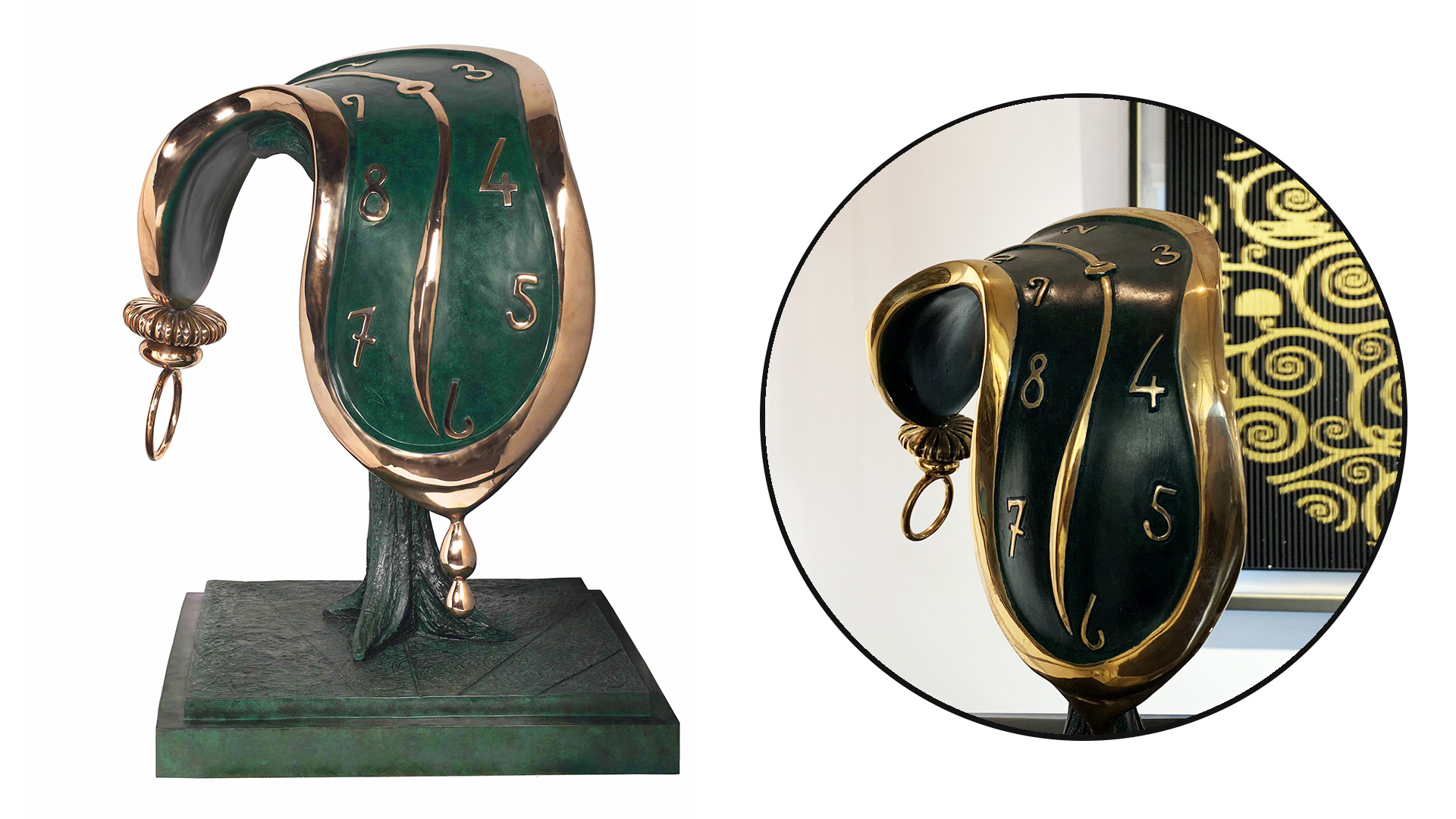 1979 - 1984
Dance of Time II
The melted watch is the most well-known and beloved of Dalí's iconoclastic images; the ever-present fluidity of time is represented in this sculpture as time not only moving, but dancing in rhythm to the beat of the universe.

Universal time knows no limits; it is perpetual and 'dances on' stopping for no man, history or even the cosmos. This image is depicted in three different forms: Dance of Time I,II and III.
1949 - 1984
Dalinian Dancer
Inspired by her own inner force, this vibrant dancer moves to the intense and passionate rhythms of the Spanish flamenco. Dali was fascinated with the art and spirit of dance, especially that of the flamenco, emblematic of his homeland, and known for exploring the full range of human emotions.

The dancer's skirts twirl around her in a spontaneous display of vitality and ecstasy.